kids wall decals
The world of children's games, imaginations, dreams and ideas is delightful. For us, it is also a base of further inspirations for new decors. So we have created a separate collection of children's decals. Just like our kids, we do not limit ourselves to one style.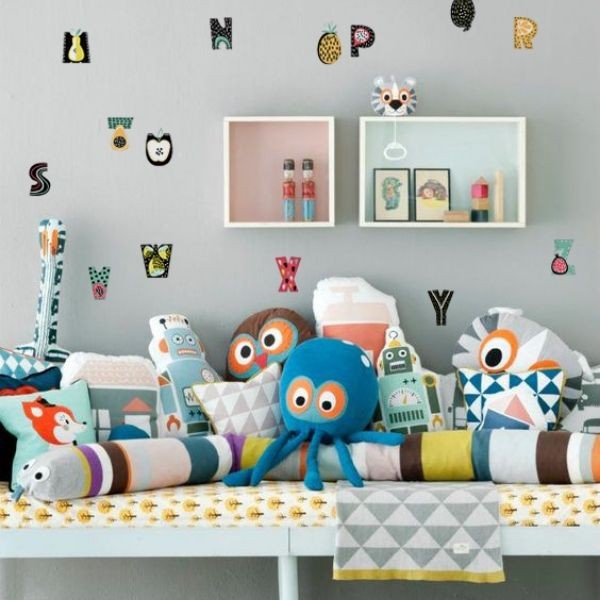 kids wall decals
[wyników: 34]
Creative decals for nursery decor
Among our decors you will find floral motifs that perfectly complement the arrangement of a girl's room. Also an adolescent teenager will find interesting motifs in our offer - doing homework at the desk under the composition of pastel flowers becomes a pleasure and not a duty. The lover of botany in shorts will be interested in monochromatic plant patterns. Little explorers will enjoy the colorful compositions of mountain peaks. For younger kids we have a wide offer. Among our offer you will find plush teddy bears watching over your baby's crib and fairy tale houses stimulating the imagination. Play with small patterns of drawing airplanes, colorful ice cones or falling from the sky alphabet. We offer you arrangements and suggest possibilities of application. However, we count on your childish ideas. Play with our designs. Stimulate your child's creativity and together create a composition from our decors, mixing them together. You may want to make the name of your little explorer among the mountain peaks, or surrounded by scattered small graphics. Our wall stickers will delight a young citizen not only in his own room. It will be a great idea to use cute decors in pediatric offices or in the nurse's room - even for a serious adult, blood tests will be nicer when he looks into the eyes of a down-and-coming bear. The floral motifs are not only a fantastic idea for the arrangement of a teenager's room - such a composition is a great accent of the reception in the beauty salon or home spa. A travel agency will certainly take on a pleasant character when between the photos of tropical resorts hanging on the wall you create a winding road from small airplanes... Find in yourself an inner child.