Vinyl sets wall decals
Wall decals have become one of the most interesting and simple decorative elements to apply. Such a modern solution is increasingly present in almost every home. These unique and inexpensive decorations give the interior exactly the atmosphere they need.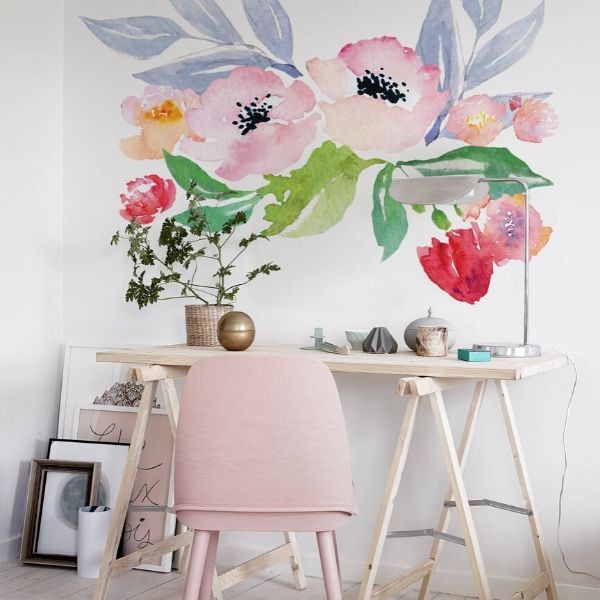 Do you want to transform your room quickly and easily? You are frightened by the vision of renovation, clutter and high costs. Our
self-adhesive vinyl sets will help diversify your room with a modest budget and minimal effort
. In addition, in our store, you'll find wall stickers available in a variety of shapes and sizes, which will help adapt them to interiors designed in different styles. Our
peel&stick vinyl sets
are an interesting solution that is a way to change quickly the decor of your home. Such wall stickers will work in the
living room
,
bedroom
,
kitchen
, hallway,
children's room
, and even in the
bathroom
! They will make your place more personal and original and will help you create the perfect home. Everyone will find something for themselves in our collection. It all depends on your ingenuity and creativity.
You can choose between cute wall
stickers with animals
,
geometric patterns
, cheerful
dot patterns
, beautiful flowers and much more. Such stickers are unique, stylish and extremely attractive. You can easily find the right set for any interior arrangement.
Self-adhesive vinyl sets are a child's easy to assemble decorative element
, thanks to which you can decorate your entire home. Thanks to the wide range of designs available in our store, you can be sure that you will find exactly the decoration you are looking for. If you like unique ideas for decor, then you will get rid of white, boring walls and create a warm, friendly and joyful room with our wall stickers. Get inspired, stimulate your creativity, play with patterns and you will enjoy the new, wonderful, modern arrangement. The interior designed in this way will please your eyes for many years.