vinyl wall decals
Choose vinyl wall stickers and enjoy the effect that perfectly imitates real wall paintings. This is a decoration that can be used on perfectly smooth surfaces. So if your walls do not have any irregularities, you can reach for a spectacular interior design.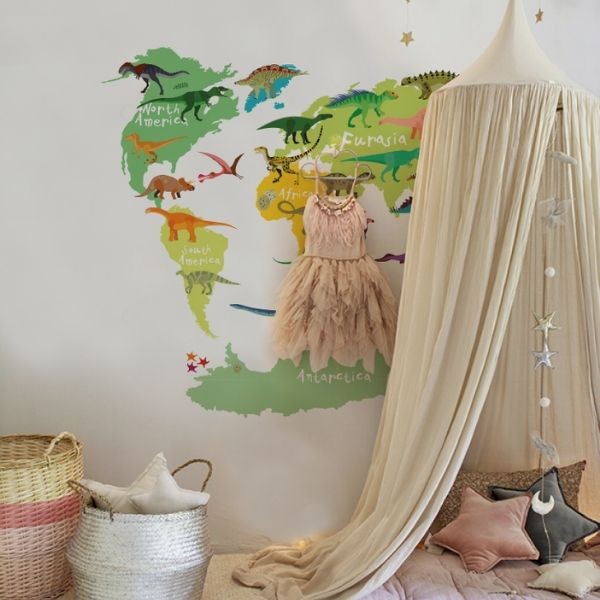 vinyl wall decals
[wyników: 15]
Beautiful vinyl wall decals
Especially artistic floral motifs are impressive when placed in the form of a vinyl decals. Thanks to the fact that they imitate pictures made with paint, their visual effect is amazing. The difference is that you probably wouldn't be able to make such perfect pictures directly on the wall by yourself. See our collection of vinyl stickers and choose your favorite pattern. We offer various colors. Green and pink predominate, but also blue and violet. The floral motif is, of course, a perfect choice for an interior maintained in a romantic style. It also works well in apartments that draw on Scandinavian design or shabby chic. It is also interesting to play with contrasts. Choose a sticker in shades of gray or with dark, faded colors, and you will see that it will fit perfectly into the atmosphere of an interior in an industrial style. Slightly warms up the coolness of steel elements and emphasizes the home character. The mentioned advantage of vinyl stickers is that they adhere perfectly to the wall, almost creating unity with it. You must remember, however, that they will not fulfill their function on uneven, rough surface. So check what your walls are or prepare them properly. Note that individual sets of stickers in a certain style are offered as a package of several different elements. Thanks to this you personally create a composition that will be unique. You can take inspiration from our interior design or come up with one that best suits your space. Do not be afraid to experiment with it. Choose the arrangement of furniture and accessories, and use stickers to complete the whole arrangement. The design itself will be a great fun, which will give you pleasure.