Bedroom wall decals
How to arrange a comfortable and functional bedroom? This question often keeps us awake at night. The bedroom is a place where we regenerate, so it is important to arrange it not only modern, but also comfortably.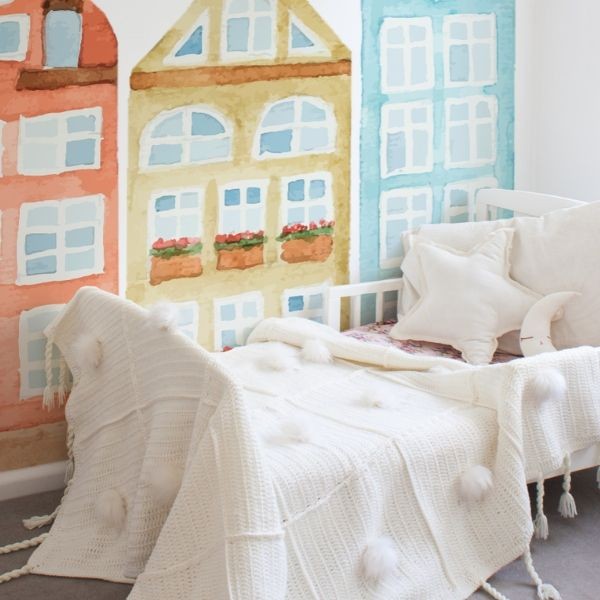 Double bed not only for a couple
If you hesitate if you need a double bed alone, I will save you time and energy - Yes! A double bed with a comfortable mattress will prevent you from waking up in the middle of the night with back pain from a bad position. Decorate the bedroom for comfort. A properly shaped pillow and a good mattress guarantee good sleep and rest. If your bedroom does not have much space, put the bed and wardrobe on the wall. These two things are necessary in every bedroom. A comfortable bed will ensure a good night's sleep, and a spacious wardrobe for easy access to the most necessary things.
Small but charming bedroom decorations with an idea
If your bedroom is not really big, it is worth focusing on small but original decorations. You can use wall mirrors or photo paintings for this purpose, but it's worth thinking about wall stickers. They are simple and quick to install, they will not take you more than 15 minutes to stick. The material our wall decals are made of is resistant to dirt and tears, as well as to color fading. After a long time, the wall sticker will still look like new! Which sticker should you choose? If your bedroom has been designed with a delicate, romantic style, choose stickers with a meadow theme or huge, watercolor flower buds. Such an ornament will be a unique addition that will complete the whole composition. If you're looking for something to match Scandinavian climates, see the mountain theme stickers. Wall decals will change your interior and make it gain character, Contrary to appearances - a bedroom is a place where we spend many hours. Let's remember to take care of decorative elements that will be pleasing to the eyes, in addition to comfort and convenience.