Nursery wall decals
Children's room is a real challenge for future parents. It seems that decorating the children's room is a simple task. Just choose the right furniture for your child, plan their arrangement and you will be able to focus on fashionable accessories. Nothing of that!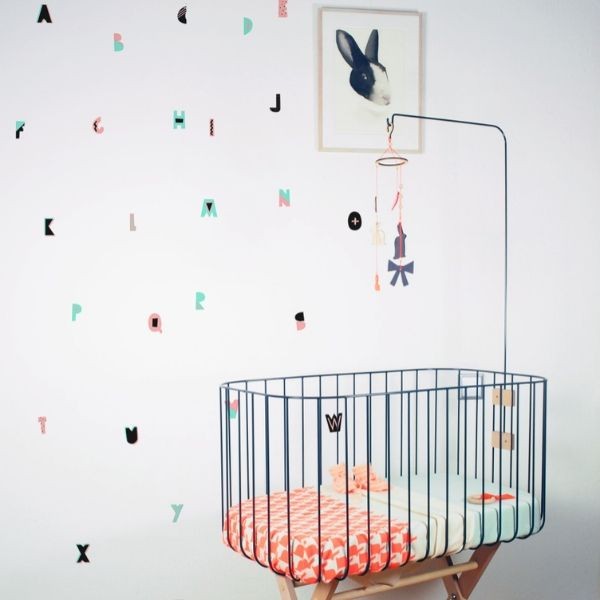 How to decorate a child's room with an idea?
First of all - safe and comfortable. Regardless of your child's age, the room should be a place where your child will want to play, teach and relax. Children's furniture should be made of safe materials and in a way that will facilitate the child's daily functioning. Make sure that the child cannot hurt themselves by reaching into a drawer or a higher shelf. Remembering about security, you should not forget that a toddler's room is a place where he will spend most of his childhood. Let's provide him with adequate comfort and convenience.
If you do not want to invest in wallpaper, pay attention to wall decals.
What wall stickers should you choose for a child's room?
They are much smaller, so their installation will not take you more than 15 minutes, they have a variety of designs and colors. Wall decals are made of material resistant to dust, dirt and abrasion, which guarantees long use for many years. If you want your child to be interested in the world from a young age, choose wall stickers with the motif of forest animals, space or mountains. If you focus on a modern and fashionable look, opt for flowers and a meadow in a glamor style. Such decoration will make your child closer to nature, and the interior will become modern and elegant. If you have a teenager at home, let him choose his favorite pattern. Wall stickers have a decorative potential that you can't see at first glance. The unlimited selection of designs and colors means that there will be space for them in every space. It is worth taking a moment to choose the best option to create a real kingdom in which your child will feel safe and comfortable.
See also our: dots wall decals, vintage wall decals, exotic wall decals, tiny wall decals, life size wall deacls.