Canvas prints with city
Are you looking for an original idea for a wall decoration with a city theme? Check out the suggestions we placed in our gallery. Paintings with the city panorama do not have to be filled with lights of the urban jungle, street noise, and crowds of people. This is a theme that artists and painters also capture from a completely different, romantic side.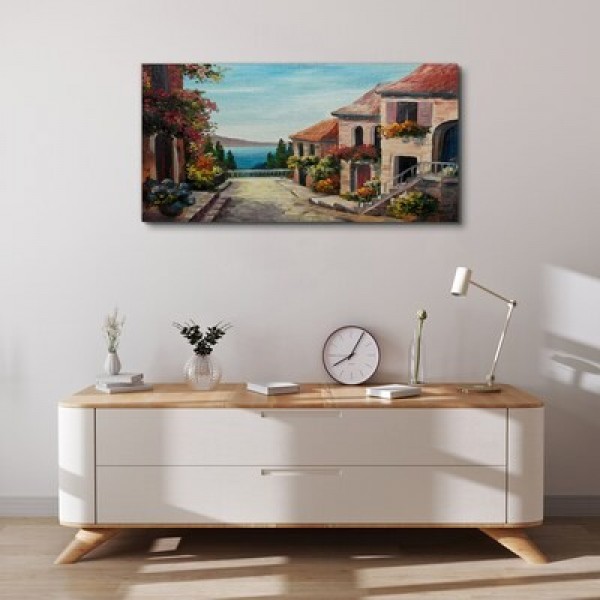 Landscape with city in the background
A landscape in which nature plays the main role can also refer to the city. However, it does not have to be in the foreground. It is enough to have delicately marked contours of buildings, or some lights burning in the windows. It often helps to capture the right perspective and show the environment in which people live. We have reached for works that take up this theme in an atmospheric way. Therefore, you will find here images of a city situated on a mountain slope, located near water, or surrounded by trees and forests. See how man can live in harmony with nature available almost at his fingertips.
Paintings with cities - a great idea for a gift!
Paintings with cities show faithfully reproduced reality and also play with it, capturing the theme in an abstract way. In our store you get the option of printing the reproduction on canvas. Canvas is similar to a traditional painting, but it is more minimalistic because it is not framed in a classic frame, and the canvas is stretched on a frame hidden underneath.
Also, check the glass prints with the city.