Canvas prints watercolors
Paintings painted on canvas using watercolors are popular in decorating homes. Also, our canvas prints show the beauty of this type of painting in a very realistic way. Check out the works of great painters we have prepared in our gallery as well as reproductions of less known works, which would also look great in your home.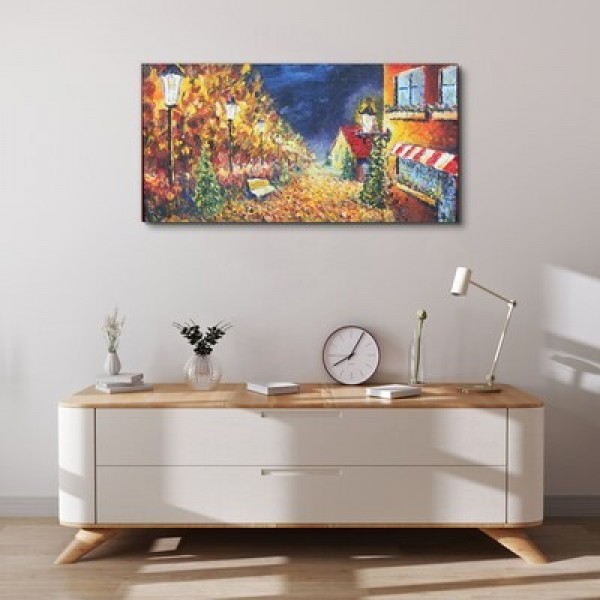 Canvas prints watercolors
Landscapes and Portraits
The works that were created using watercolors very skillfully demonstrated how color and light can be combined in interesting ways. Look for a painting that contains a color palette close to the one you have in your home. This will allow you to make a cohesive arrangement. Watercolors can often be seen in famous painters' work, such as Matisse, who often used them before he lost control of his hands and started making collages from paper. However, we have also included less known watercolors in the collection. The paintings, which were created lately, also delight in the way the brush works and the successive layers of paint applied. The subject matter is very broad. You can reach for landscapes, rural landscapes, and scenes from daily life. Also, an interesting proposal are portraits made in the technique of watercolor. Check out our suggestions in the gallery and decide which painting appeals to you the most.
Watercolor - abstract painting
If you don't want to bet on any particular theme, but something more abstract, you will also find many interesting ideas in our gallery. Such paintings often stimulate imagination and make you think - they are never boring. They are perfect when you are looking for another work of art for your home gallery. All you have to do is to choose the color scheme of the artwork accordingly. Paintings painted on canvas, transferred by means of printing also on canvas, delight with the reproduction of colors and details. You will surely be delighted with the final effect, which will be incredibly close to the original. At the same time, you may be pleased with the price which is much more affordable compared to the original paintings.
Check also watercolor prints on glass.