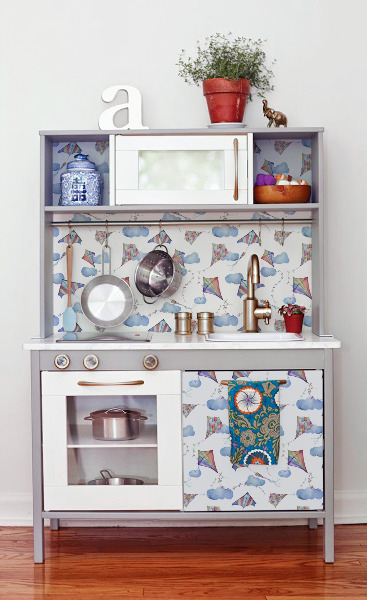 move the mouse here to zoom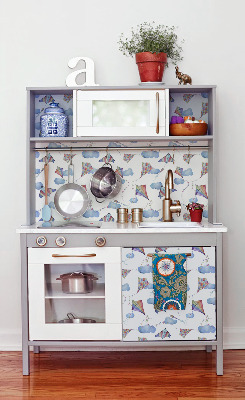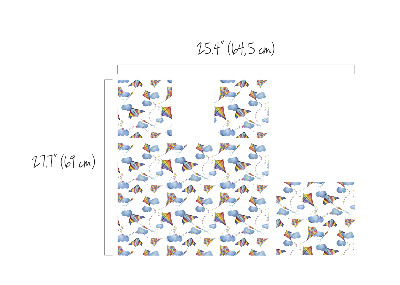 Ikea Duktig Decals Kites in a Cloudy Sky
KITES IN A CLOUDY SKY removable decal The wind is so strong that the trees are bending over.
Magic Stick
Magic Stick
BubbleFree Technology
Wide range of payment methods
Quality products from the manufacturer.
Expected to ship on:
Fri, 09.06 - Mon, 12.06
KITES IN A CLOUDY SKY removable decal The wind is so strong that the trees are bending over. What to do during such a windy afternoon? There is only one answer to this question. Let's fly the kites! Colorful kites and blue clouds covered the whole sky. Hold your kite so it does not fly away! The KITES IN A CLOUDY SKY removable sticker is a great idea to change the look of your duktig furniture. This cheerful and positive decoration will definitely put you in a good mood. The colorful elements on a white background are eye-catching and will surely become a central point of your furniture decoration. Enjoy a windy Sunday afternoon all year round without leaving your home. Remind yourself the times when you and your best friend were flying kites and you were having so much fun out of it. The KITES IN A CLOUDY SKY ikea decal is a great option to bring some colors and memories to your interior and refresh the look of your duktig furniture.
Material
Our store has two types of materials on which we print our IKEA furniture stickers:
MagicStick - a modern, self-adhesive material that allows repeated application and removal - if necessary, you can remove or change its location without damaging the surface underneath. The material is resistant to dirt and damage. It can be used on any flat surface without creating annoying air bubbles - if this happens, they can be easily removed with a rubber squeegee. MagicStick is an easy-to-install material - no paste or glue is required for its application. It is resistant to moisture, so it can be placed in the kitchen or bathroom. The material does not contain paper, so it can be cleaned with a wet cloth without using of detergents - however, it can not be exposed to direct watering.
BubbleFree technology - an innovative material that eliminates the formation of annoying air bubbles during assembly. The material allows for easy and quick application on any smooth surface. It can be removed from any surface without damaging it, but you cannot reuse it elsewhere.
Instructions
Our stickers are made of a special material that prevents the formation of air bubbles during assembly. This makes the application of the sticker itself extremely easy and fast. Make sure the surface is dry and clean before assembly. Try to apply stickers slowly, smoothing the surface to which you stick our product. Detailed, step-by-step instructions will be attached to the order.
The set includes 4 stickers designed for IKEA children's kitchens:
- 1 sticker on the front door,
- 1 sticker on the large back wall,
- 2 stickers on the upper small back walls.
The default size of the sticker is 25.4" x 27.7" (64.5cm x 69 cm).
The largest sticker is just an option. You can stick it directly to the wall or stick it to a piece of wooden panel. Large sticker size: 32 x 67.5 cm
Safety Standards
We use a state of the art GreenGuard-certified HP LATEX 310 printer to not only ensure the highest quality, but also guarantee that the product you purchase is environmentally friendly and complies with the most stringent safety standards.
Packing
We pack our stickers in safe, cardboard tubes, so you don't have to worry that our product will be delivered damaged. We attach assembly instructions to each set of stickers.
Samples
If you like some patterns in our offer, but you are not sure if they will fit your interior, we offer you the opportunity to order samples here: Samples. Note! Our samples are designated to check the material in real and test it on your wall, not to compare colors! The colors may slightly vary depending on a different print batch