pastel furniture decals
If you have IKEA furniture, this solution may be of particular interest to you. We present stickers for cabinets and beds from the collection of this popular brand. Pastel shades look beautiful on white furniture and those made of light wood. With their help you can easily refresh the look of this furniture in the living room, children's room or bedroom. The dimensions of the stickers are tailored to specific items from the IKEA catalogs, so placing them on the fronts of cabinets is extremely simple.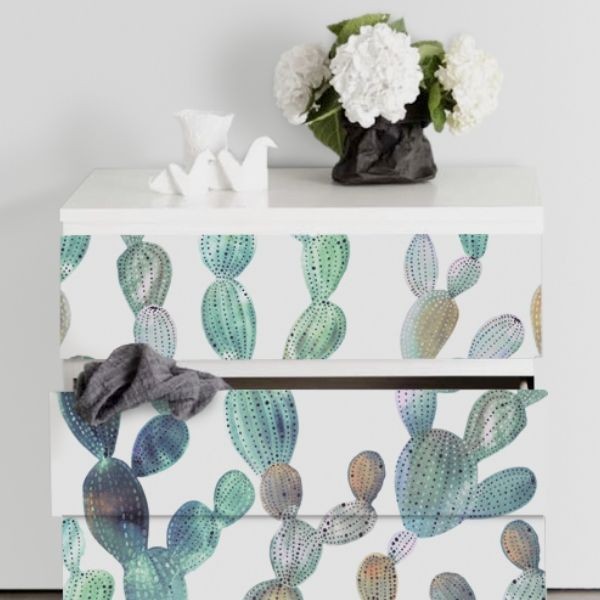 pastel furniture decals
[wyników: 7]
Pastel patterns perfectly match the interior design in a rustic, Scandinavian or classic-romantic style. It is also an easy step to introduce color into the space in white and black tones. In our collection there are motifs prepared especially for children's rooms. Pastel, soft colors correspond with calm graphics that affect the imagination and senses of the youngest. Find your favorite pattern for a bed, cabinet and children's play kitchen.