leaves furniture decals
Leaves are a popular element of interior design. It appears in rooms decorated in a tropical, boho or eco style. If you dream of a quick and inexpensive metamorphosis of the appearance of furniture in your home or apartment, choose our stickers with a leaf pattern in the lead role.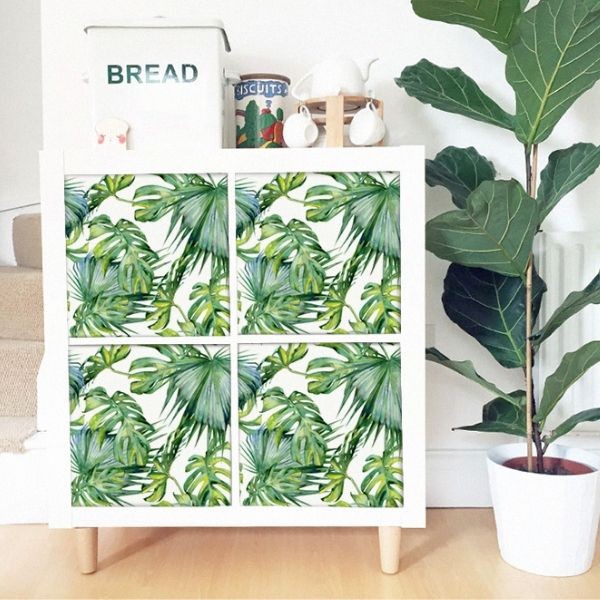 As they are dedicated to specific models of furniture from the Ikea store, when buying them you do not have to worry that they will not fit the product. We offer stickers for both shelves and beds. There are motifs on them, such as banana leaves or monstera. Stickers can be in black and white or blue and white colors. They are extremely easy to apply, which means that changing the look of your favorite piece of furniture takes only a few moments. Such stickers can be found in the living room as well as in the bedroom, office or children's or youth room. They will harmonize very well with wallpapers with floral motifs from our assortment.