cacti furniture decals
Cactus motifs are most popular during the summer. This is not surprising, since they are associated with exotic holidays! Cacti as plants are fascinating because they can survive many days without water. Some of them have magnificent flowers that give them an original charm. Perhaps that is why cacti appeared as interior decorations.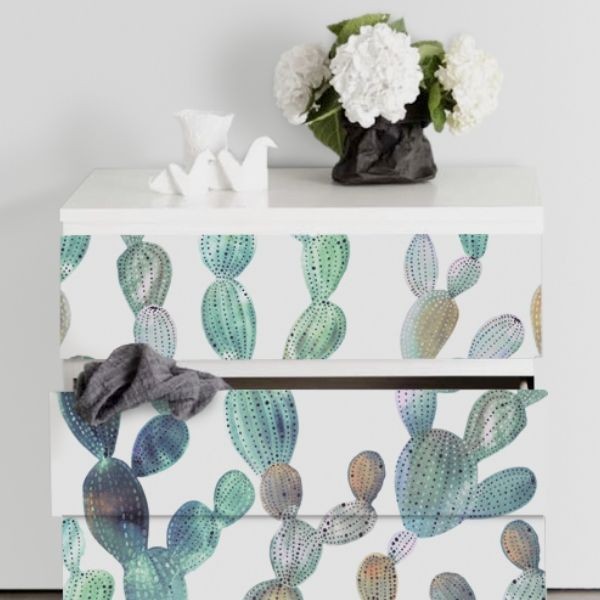 cacti furniture decals
[wyników: 4]
Where is the best place to apply cactus furniture decals? In the living room! The living room is a perfect place for decorating experiments, especially if you have a huge space to arrange. Cacti furnieture decals will allow you to refresh the IKEA KURABED, MALM, KALLAX and DUKTIG series, so it is also worth using them in a child's room. Get ready for summer!