outer space wallpapers
How to make the interior of a house or apartment take on a cosmic character? For this purpose, you can use the wall murals with unique prints. You can choose from dozens of different, eye-catching designs. For example, a wallpaper with a motif of colorful planets on a white background looks very interesting.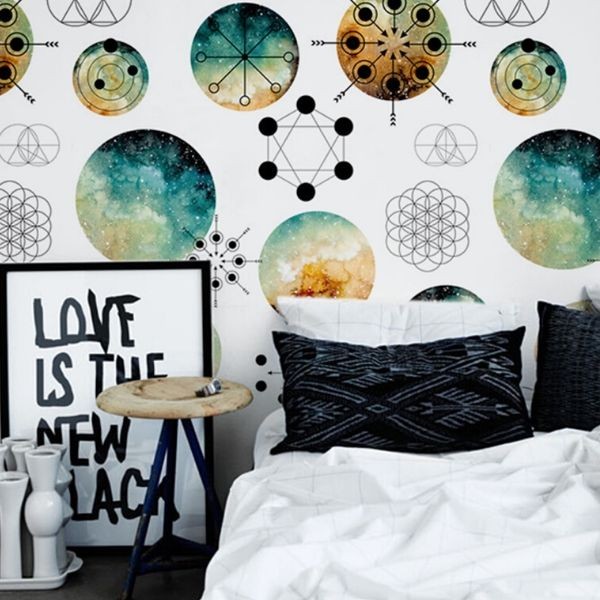 Art deco
Contemporary
Modern
Abstract
Vintage
Glamour
Scandinavian
outer space wallpapers
[wyników: 6]
Another suggestion is a wall decoration depicting the constellations. It can be kept in classic gold - navy blue tones or shades of white and black. A wallpaper depicting astronauts, space rockets, planets and stars will be perfect for a child's room. How to use this type of wall decoration? It will look great in the bedroom, on the wall behind which the bed is. You can also successfully use it in the living room, behind a corner, TV or fireplace. Our wallpapers are extremely easy to apply - you do not need any special glue or paste for this.