industrial wallpapers
Industrial-style interiors have many supporters. Even if you don't live in an old factory or your house wasn't once a storage hall, you can also introduce an industrial atmosphere to your interiors. Reach for one of our wallpapers in this climate and feel like in a New York film about artistic bohemia.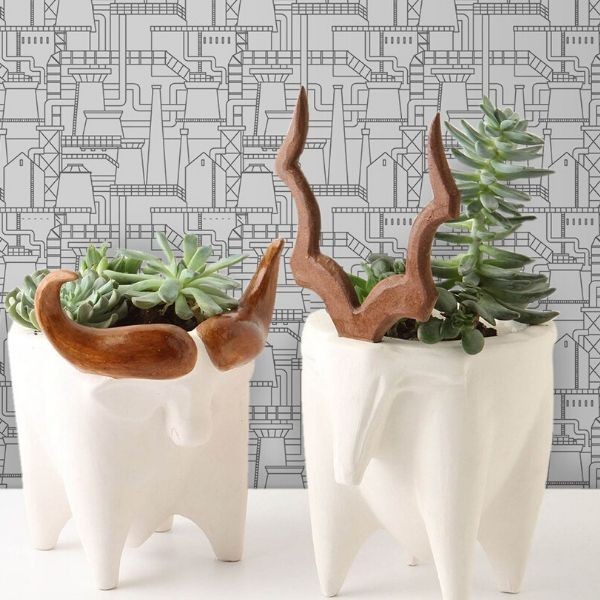 Contemporary
Industrial
French
Minimalist
Shabby Chic
English
Rustic
Retro
Modern
Ethnic
Art deco
Scandinavian
Abstract
industrial wallpapers
[wyników: 11]
The pattern in raw colors ideally corresponds with steel furniture elements, raw wall fragments and recently so popular concrete. If you want to introduce some colors, we also have some suggestions. These are abstract motifs and geometric shapes enriched with colorful details. In our industrial wallpaper collection, however, shades of gray prevail. There are sketched rows of houses, high skyscrapers and abstract forms. An interesting solution, which will introduce a bit of artistic disorder into your interior, will be wallpaper imitating a carelessly painted wall. This is a much simpler solution than the actual painting of interiors, and in a few moments will change the nature of the arrangement.