countryside wallpapers
The collection of wallpapers based on the theme of the countryside will appeal to amateurs of idyllic climate. We offer peel and stick wallpapers with a picturesque landscape of intense colors and gray scale. Recalling the memory of vacations, they will work perfectly in a room where you can enjoy moments of relaxation.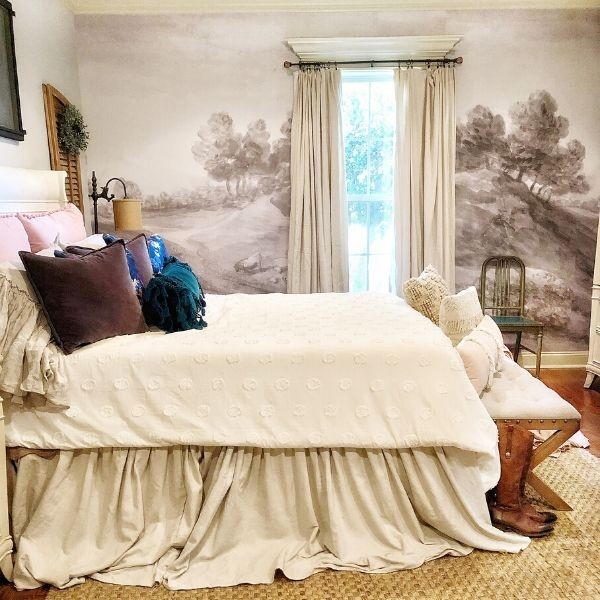 Boho
Colonial
Classic
Retro
Vintage
Rustic
Provencal
Country
Scandinavian
Shabby Chic
countryside wallpapers
[wyników: 7]
Vivid, delicate grayscale images will brighten up the room and optically enlarge it, while the colorful ones will enliven it and give it a clearer character. Wide range of patterns and colors allows you to best fit wallpaper not only to the size or natural light. It is easy to choose a wallpaper that will also perfectly complement the style in which you feel best, regardless of whether your home is decorated in a modern, more traditional or eclectic way. A wall print depicting a cottage house idyll, a field path, poppies or golden spikes is an ideal solution for those who have warm memories of the rural areas and want to keep them for longer, especially if they do not have this possibility on a daily basis.