pomegranate wallpapers
See one of the cheerful collections of our wallpapers! A motif with a pomegranate fruit always evokes our positive emotions and puts us in a positive mood. Vivid colors and connection with nature makes you feel as if your vacation is just beginning.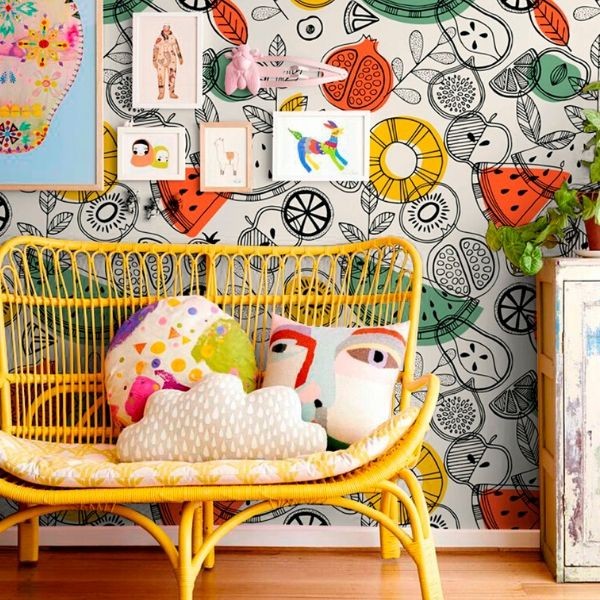 Scandinavian
Art deco
Abstract
English
Boho
Retro
Shabby Chic
Baroque
Contemporary
Modern
Industrial
pomegranate wallpapers
[wyników: 5]
Did you know that the pomegranate is a vitamin bomb? Inside, it looks equally fired up. Reach for a wallpaper filled with fruit, and your home will always have a pleasant atmosphere. We also have a proposal for lovers of minimalism. White wallpaper with fruits drawn with a black dash is asking you to color it! If, however, you are not allowed to paint on the walls (which we fully understand), bet on juicy accessories. Such a wall will be a perfect background for them. It is up to you whether you choose Scandinavian simplicity or more oriental splendor. If, on the other hand, you bet on more abstract motifs, we offer you wallpaper in grenades, which make an impression of being painted with a brush on the wall.