patchwork wallpapers
Patchwork designs in homes have been very popular recently. They refer to traditionally sewn bedspreads, created from many fragments of materials with different patterns. Their charm lies in the fact that although individual parts have different prints, they are consistent in terms of color and style. Patchwork wallpapers look similar.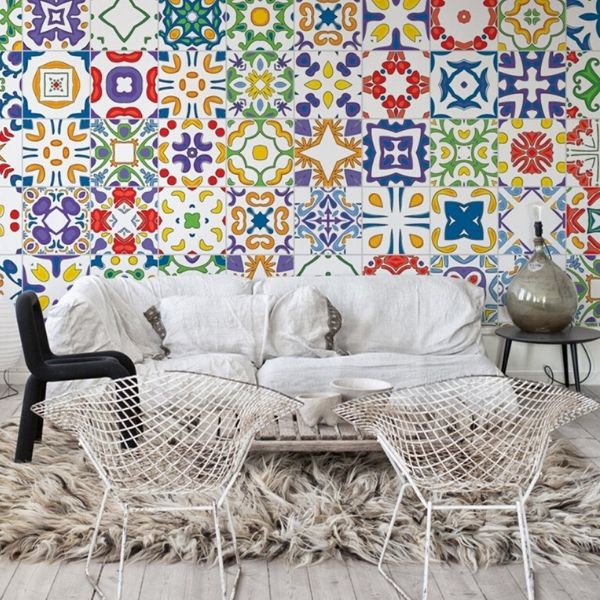 Oriental
Retro
Eclectic
Boho
Abstract
English
Vintage
patchwork wallpapers
[wyników: 4]
Depending on the adopted colors, they subtly complement the interior with a romantic character, but can also emphasize its oriental style. In our collection you will find patterns with a predominance of green, pastel pink and blue shades. Please note that the patchwork does not have to consist only of squares. On our wallpapers you will also find other interesting shapes. If you want to introduce more dynamics and color into your home, patchwork wallpapers will certainly appeal to you. Carefully selected individual elements create a coherent whole, which combined with good design and accessories will create an interior with an amazing character.