hedgehogs wallpapers
The hedgehog is a charming animal, which very often appears as a decorative element of various kinds of children's room decorations. It couldn't have been missing from our wallpaper. The hedgehogs are here in various forms. You can choose between wallpaper with hedgehogs, foxes, leaves and colourful flowers on a white background.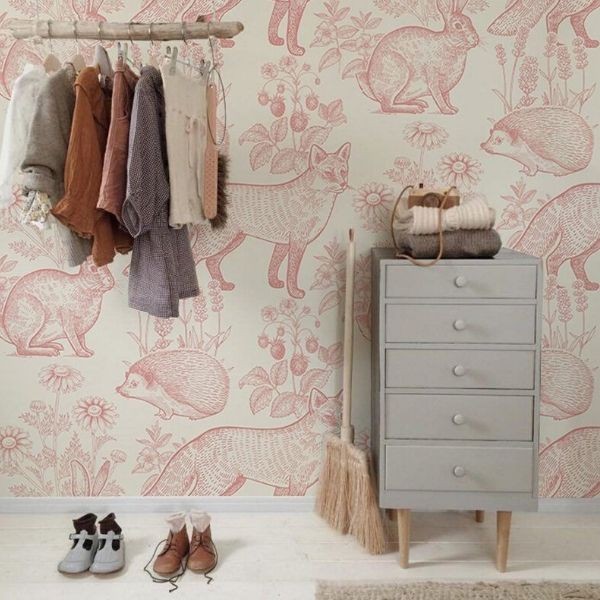 Contemporary
Abstract
Shabby Chic
Vintage
Scandinavian
hedgehogs wallpapers
[wyników: 4]
Equally interesting is the wall decoration in shades of blue and white, where besides hedgehogs there are also other forest animals, such as a bear, fox, squirrel, wolf, badger, hare or deer. Our online shop also offers wallpaper with hedgehogs, mushrooms and flowers on a pink background. This type of decoration will suit both the girls' and boys' rooms. A wallpaper with a hedgehog motif can be used on all walls or one chosen one, for example the one where the kid's bed is located. Our decorations are not only pleasing to the eye, they are also durable and easy to apply.