ice cream wallpapers
We associate the theme of ice cream with summer, long days spent on the beach or in nature. They bring refreshment during hot weather and are symbol of relaxation and free time. Wallpaper with a sweet ice cream pattern is our collection, which we especially recommend for children's rooms.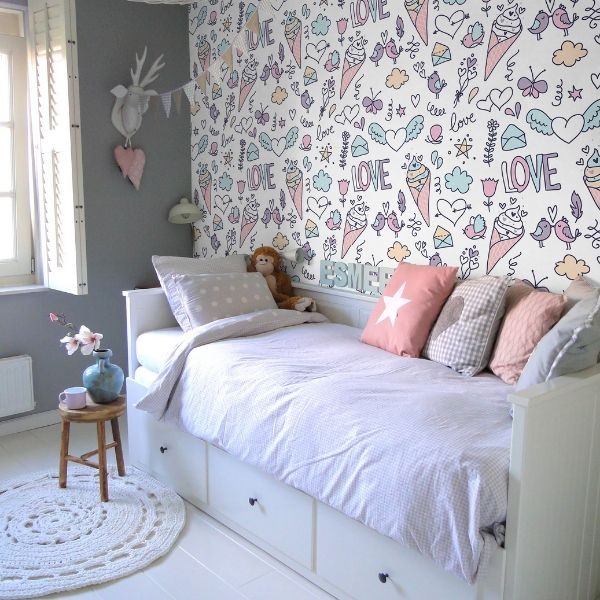 Abstract
Contemporary
Boho
Classic
Shabby Chic
Vintage
ice cream wallpapers
[wyników: 5]
They are universal and perfectly correspond to the decoration prepared both for a boy and a girl. In our projects we have focused mainly on pastel shades of pink, blue, green and yellow. However, there was no shortage of juicy watermelon color - bold, but incredibly interesting. Even with single-color furniture and thrifty decorations, it brings a lot of positive energy into the room. Ice cream wallpapers can be found not only in the space for children. If you reach for an appropriate pattern, it will fit into the arrangement of the kitchen, hallway and even the bathroom. It will depend on you whether the whole thing will be sweet and candy or elegant. A huge role is played here by the furniture and all the accessories that you reach for.