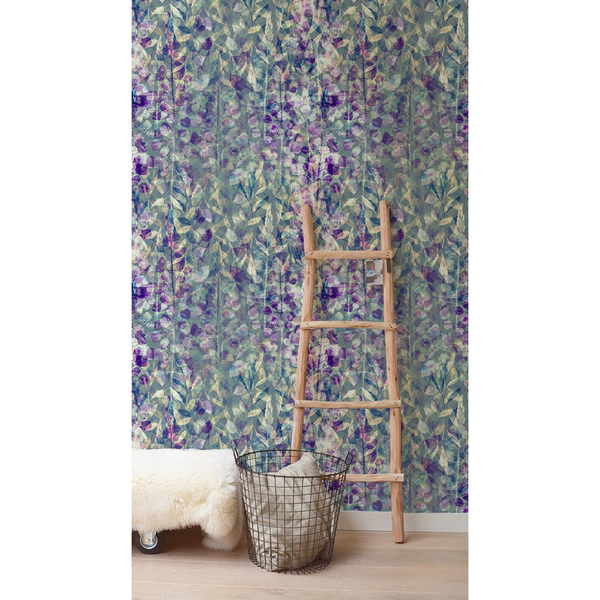 move the mouse here to zoom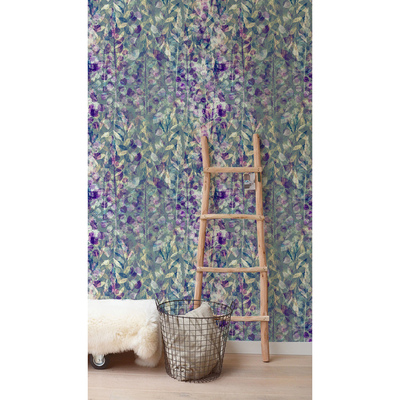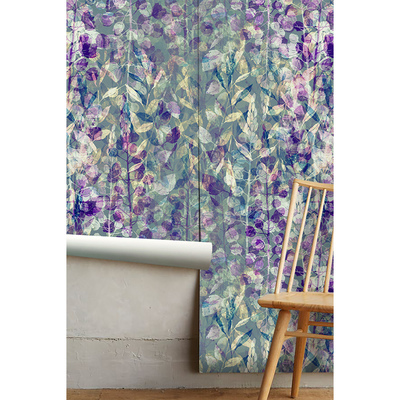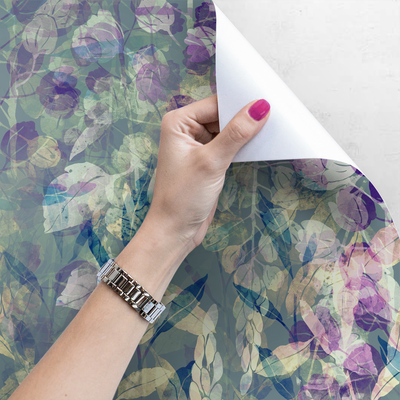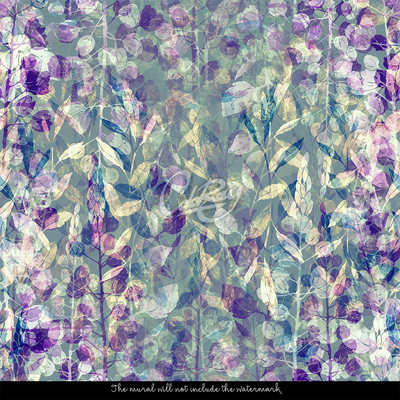 Wallpaper Fabulous Herbs
Peel and stick wallpaper FABULOUS HERBS - decoration full of mystery.
Order samples
98.5in x 98.5in (250x250cm)
98.5in x 98.5in (250x250cm)
8x8 inch - SAMPLES
Order samples
98.5in x 98.5in (250x250cm)
98.5in x 98.5in (250x250cm)
8x8 inch - SAMPLES
Wide range of payment methods
Quality products from the manufacturer.
Expected to ship on:
Fri, 09.12 - Mon, 12.12
Peel and stick wallpaper FABULOUS HERBS - decoration full of mystery. Leafy and floral wallpapers are the result of everlasting fashion for floral motifs. Long ago, they appeared in the interiors and today are one of the dominant trends in the arrangement. And no wonder! They add a lot of natural freshness and a refined taste to the rooms. Our self-adhesive wallpaper FABULOUS HERBS is a sophisticated wall decoration that resembles the image of herbs that have been impressed on a piece of paper - with the help of purple and green paint. This fabulous design will give your interior a hint of mystery and will definitely attract the attention of household members and guests. The plant motif on our removable wallpaper FABULOUS HERBS will take you to the land of fantasy. The pattern designed in this way will become a unique decorative element in your home. It will look perfect as a decoration in the bedroom and living room. Thanks to its unique design, it will match the original style of the bathroom or kitchen. Thanks to this spectacular decoration, you can create an energetic and elegant interior. Our wallpaper will be an ideal background for light and dark wooden furniture. Removable wallpaper FABULOUS HERBS will look great in modern and classic interiors.
Material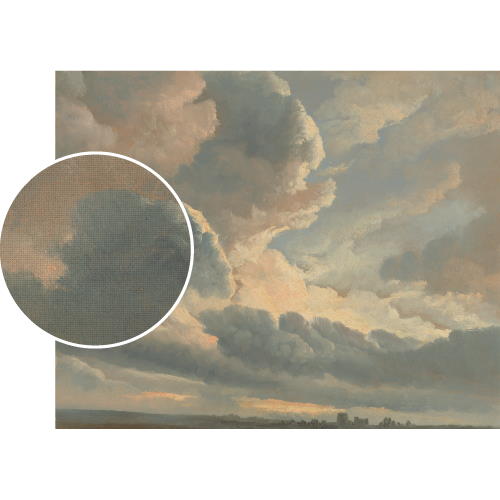 MagicStick - an innovative, self-adhesive material, which allows to applied and peeled wallpapers multiple times. The MagicStick material is stain and tear resistant and sticks to any flat surface. You can easily apply it yourself without getting any annoying air bubbles. It can also be easily removed without damaging the surface underneath. Material do not require use of wallpaper paste or glue for hanging. It's resistant to humidity, so it can be placed in kitchens or bathrooms. It can be cleaned with a wet cloth without using detergents, however it cannot be watered directly. Before buying, make sure that your wall is not painted with latex or acrylic paint and does not contain any texture.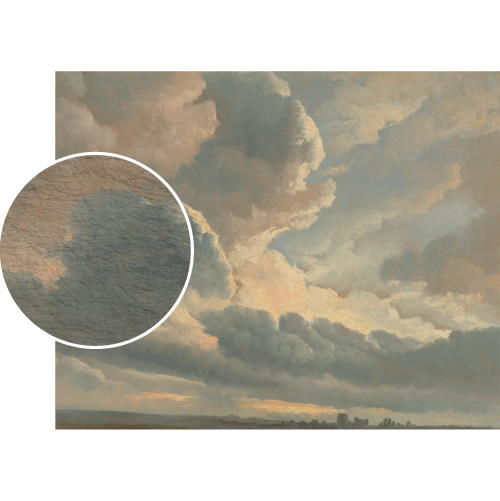 Tradicional Non-woven - this material covers the slight imperfections of the wall perfectly! If you are not interested in self-adhesive material and have slightly bumpy walls or latex paint, this would be a good choice. It has to be stuck on the wall with the wallpaper glue. The glue can be found in the nearest DIY store. Material is made of 100% paper and cannot be exposed to a humidity. You can clean it with dry cloth.The non-woven undercoat makes the material resistant to deformation and stretching.


Care instructions
MagicStick: The wall should be dry, smooth, clean and free of dust- even a minimal texture can cause the wall mural to fall. We do not recommend installing wallpaper on a freshly painted wall. After painting, wait at least 3 weeks before sticking the wallpaper. Note! Condition of the paint on the wall should be good enough to avoid the risk of the sticker peeling off together with the paint. The material won't adhere to textured or painted with latex/acrylic paint wall. Please make sure your wall is prepared correctly as the stickers may rip on old or badly prepared coatings during re-application. Material can be used on any flat surface without creating annoying air bubbles - if this happens, they can be easily removed with a rubber squeegee. Peel and stick material can be hanged and reaplied multiple times therefore keep the transport foil on which the wall mural was attached.The material does not contain paper so it can be cleaned with a wet cloth without using detergents-however, it can not be exposed to direct watering.
Traditional Non-woven: The wall should be dry and clean. The wallpaper must be glued to the wall with wallpaper glue, which can be found in any DIY store. Wallpaper cannot be removed without damaging the surface. The material is made of 100% paper, which means that it cannot be exposed to moisture. The material can be cleaned with a dry cloth.
Safety standards
We use a state of the art GreenGuard-certified HP LATEX 310 printer to not only ensure the highest quality, but also guarantee that the product you purchase is environmentally friendly and complies with the most stringent safety standards.
Packing
Our wall mural will be delivered in equally-sized parts. We pack our products in safe, cardboard tubes, so you don't have to worry about their damage during shipment. We include a wallpaper step-by-step installation guide to each tube.
Samples
Do you like the pattern that you love but aren't sure if it will work in your space? Wish to see the material in real? You can order the samples. Our samples are designated to check the material in real and test it on your wall, not to compare colors! The colors may slightly vary depending on a different print batch.