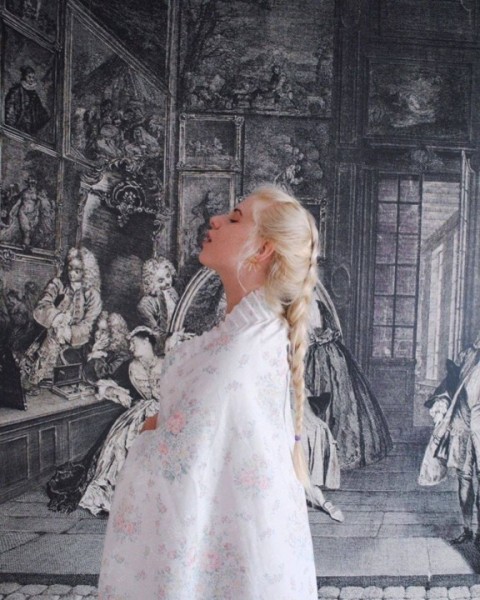 May, 28 2020 | Trends & inspirations
Mid-century wallpapers patterns
Vintage wall murals are becoming trendy again! You can have beautiful jacquard patterns on your Victorian wall whether you live - in a small apartment or a huge, multi-generational house. Why this sudden return to the decorative past?
The Middle Ages and Baroque - the nobility enjoy themselves in mansions
The Middle Ages and Baroque times left behind a love of splendour and golden brilliance. The lavish feasts that accompanied kings and princes could not do without proper decoration. In the medieval castle the walls were decorated with rich, hand-woven tapestries, and chairs conquered with satin were bent under the weight of gold accessories. This love of palace glamour has found its continuation in the style of shabby chic, which we gladly introduce into our interiors today.
The Victorian Era - jacquards and openwork pattern come into play
Although the Victorian era definitely left more shadows than glows, one of the greatest inspirations of that era are the elegant jacquard embroidery used so far, which also appeared as patterns on wallpaper. Queen Victoria's reign is definitely one of the darkest periods in British history. Heavy, dark colours such as bottle green, deep burgundy and black dominated then. The style of those times was dark and disturbing, which can be seen even in the floral compositions that decorated Victorian interiors.
Belle Epoque is a paradise not only for artists and dancers
Most interior design inspirations today come from the period when the green fairy was pouring in streams and artists of all sorts were flowing into luxuries. Belle Epoque, or the nineteenth-century renaissance, left behind not only the palace's splendour and love of heavy velvet upholstery, but also patterned jacquard lace, which today decorates not only women's dresses, but above all the walls. Although the bourgeois era was strongly inspired by Gothic and Rococo, its elements have survived to this day, especially in old, multi-generational houses. Interestingly, the creators of various horror movies and historical series also draw on disturbing and dark stylizations.
A modern combination of old traditions with contemporary decoration
The trend for a return to the style of past centuries lies at the opposite pole to the equally popular and socially promoted return to nature. On the one hand, it is dominated by rich decoration and splendour, dark colours and heavy materials, on the other hand, simplicity and minimalism, rustic interior design and ecological materials. Which side will you choose?
---
You may also like:
What goes with floral patterns?
Shabby chic—how to stylishly decorate a living room