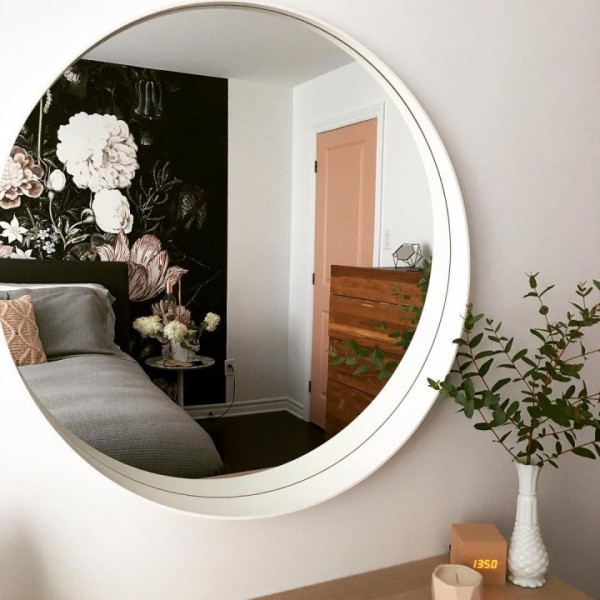 Jan, 28 2020 | Decor tips
What goes with floral patterns?
Floral compositions are one of this year's proposals for fashionable and stylish interiors, not only for girls. Until now, floral patterns have dominated in the bedrooms of girls and adolescent females. The year 2020 brings the flowers to the living rooms.
Perhaps many of you will ask, why such a radical change? Until now, flowers were associated with something childish, delicate and fragile. The most popular theme printed on baby clothes, bedding and decorative elements were pink, pastel flowers. This season, flowers are no longer infantile, but natural. Fragile, delicate and ethereal flowers are a return to nature and taking care of internal needs. It is a moment of respite from the daily race, soothing the senses and a short rest. Floral patterns are very feminine, but in addition to the bedroom, they will also look great in the living room or kitchen.
What's the best way of combining a wall mural with flower pattern? Combine it with smooth, single-coloured surfaces – dark green, white, grey and pastels. Fashionable this season velour will also be a good idea, complementing the flowery interior.
1. Greyscale peonies
Peonies are considered one of the most elegant flowers. Large cups of peonies have become an ornament of many decorative accessories. Our removable wall mural Grey Peonies is a great idea for a classic and elegant interior, maintained in grey, black and white. It's also a nod to the yin-yang style, which introduced fashion for contrasting interiors maintained in black and white style.
2. Rose bouquets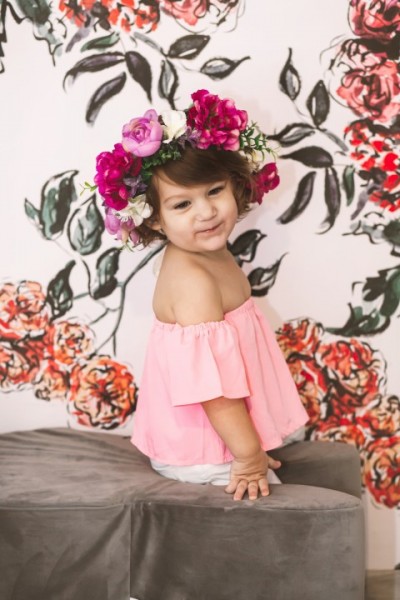 Another classic from the world of flowers are roses. A bouquet of roses is a must for every bride and birthday girl. Peel&stick wallpaper A Bouquet of Roses will bring a breath of the well-known and liked classic elegance to the room. Red and coral rose buds on a white background will be an original and fashionable decoration of the kitchen, living room or children's room. Their charm is timeless and universal.
3. Exotic jungle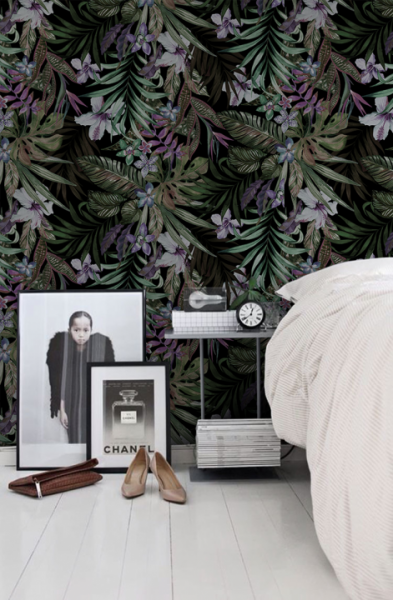 For some time, popularity gains exoticism, which in various ways is smuggled into interior decoration. Removable wallpaper Exotic Jungle is a small work of art that combines the beauty of wild, untamed flora with the love for dark decorations. Dark interiors can also be inspirational and beautiful.
4. Rainbow dizziness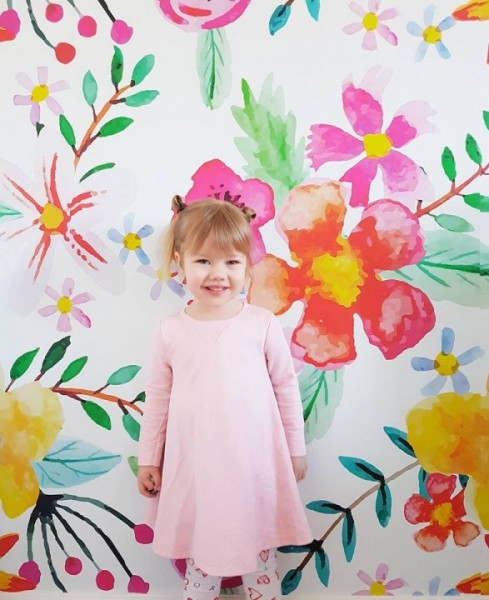 Colours, colours! Colourful, juicy compositions are a great choice for the coming spring. It's when colourful, wild flowers appear in the meadows. Our peel&stick wall mural Florist's Dream will bring the atmosphere of a spring meadow to the interior at any time of the year. It will work best as a children's room decor.
5. Delicate Buttercups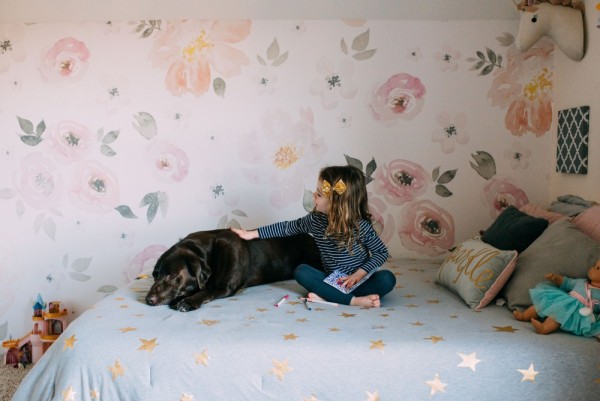 Removable wallpaper Lovely Vintage Floralis a story about the subtlety of nature. Buttercups are fragile and delicate, it's difficult to capture their charm before they wither. We succeeded to do so – this is one of the most frequently bought patterns in our store. It's hardly surprising – the ethereal floral pattern fits the room in any style.