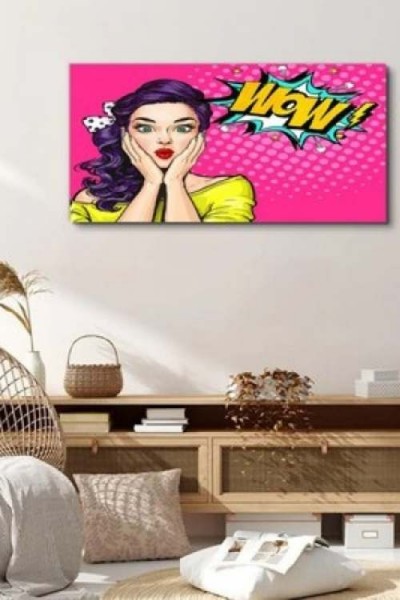 Jul, 27 2021 | Decor tips
Popular art, or pop-art
Pop art is popular art, but is all popular art pop art? Often used interchangeably, these terms describe two different beings. We won't make lectures on art history or philosophical aesthetics here. Instead, we will focus on drawing clear boundaries between these concepts, in the shortest and simplest way possible.
What is pop art?
Pop art was a response to the experience of mass culture. Pop art was an artistic idea that emerged after World War II, derived from abstract expressionism. Its shape was influenced by the consumptionist nature of Western civilization, especially advertising, which was experiencing a boom as a result of unprecedented economic development.
Pop art had to be simple, clear and effective. Works created in convention of advertising and associated unambiguously with the products of material culture were in fact a warning against consumerism.
Although currently the division of culture into high and low or popular is rather extinct, ideas present in pop art are still relevant.
Characteristics of pop art
Pop art utilizes popular motifs present in mass culture, paraphrasing them and using them in a new context, but also often parodying them. Artists use images of characters known from culture and history, motifs from famous paintings by great masters, but also everyday objects, often with a cult status, achieved for many reasons. An example of the latter are the famous Campbell's canned soups, portrayed by Andy Warhol on 32 canvases by screen printing.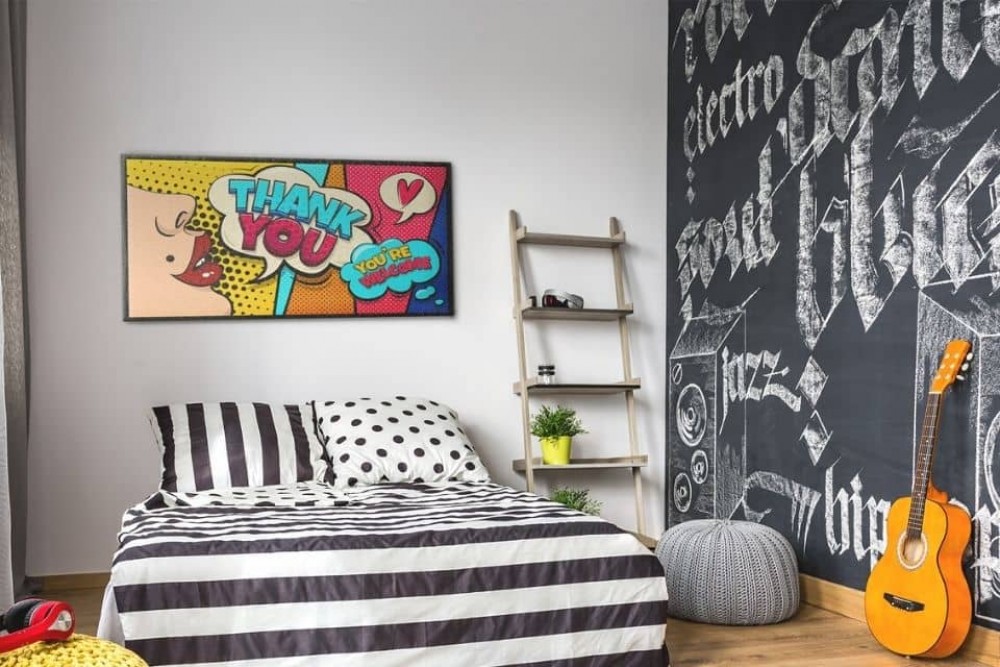 The comic book character of pop art images is a typical feature of the American school of this art trend. Its British older brother was closer to Dadaism, characterized by eclecticism in form and content. British pop art artists such as Richard Hamilton often applied the method of collage, and their works are classified as pop art on an ideological basis, rather than specific style. Comic-like works are characteristic primarily to artists such as Roy Lichtenstein or Andy Warhol, representatives of the American school of pop art.
Street art - vandalism or art?
As you can easily guess, there are more manifestations of popular culture, besides pop art. Street Art, a relatively recent phenomenon, is also an aspect of mass culture. The name was used for the first time probably in 1985.
Characteristics of street art
Street art has no strictly defined program framework - the only rigid rule is the location of art in public spaces. Works created in public spaces are usually of illegal nature. The artists utilize social and political topics, often touching on the controversial and ambiguous. Acting as a sort of social agents, they defend certain values, or ridicule them.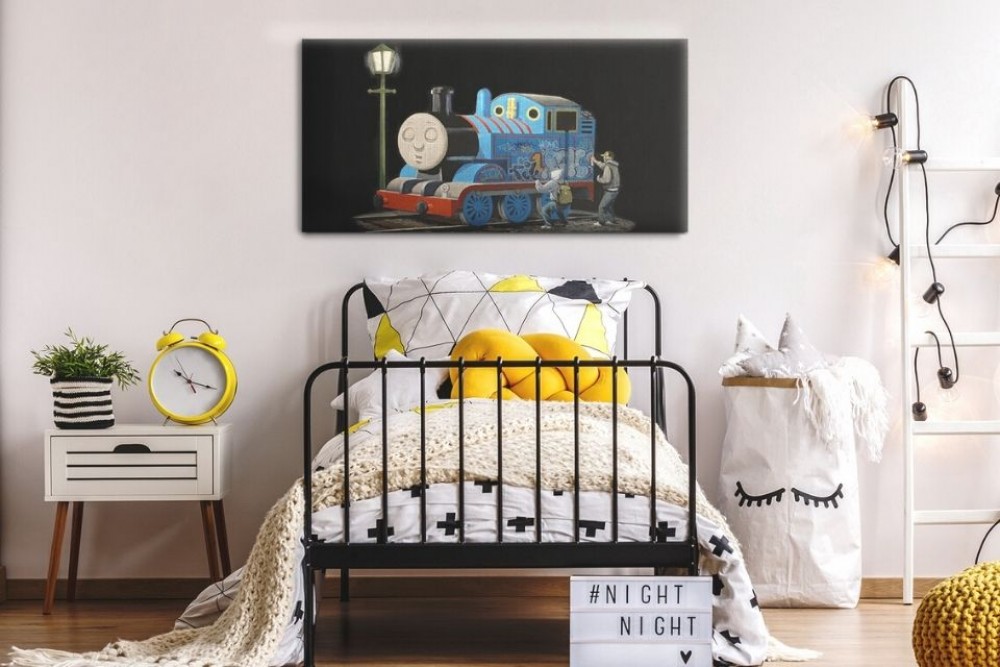 Banksy's art
Banksy is an artist (or maybe we should call him an activist?) who needs no introduction, not only to art aficionados. But who is Banksy really? The artist never revealed his identity; however, Wikipedia claims he was born in 1974 in Bristol, UK. There are many legends and conspiracy theories concerning his identity. Banksy uses the stencil technique. The general message of his works is anti-capitalist, anti-war and pacifist in nature. His works are often cause discomfort and mixed feelings.
We might risk a statement that Susan Sontag would classify his works as camp. Banksy's works are often naive, sometimes kitschy, at times shallow in terms of meaning. Whether naivety and kitsch are a calculated marketing strategy, or completely honest and unintentional - it's not for us to judge. However, it is these features of his work that made Banksy such a great success, making him a celebrity in the world of street arts.
However, Banksy is not only murals. His portfolio also includes poetry and paintings. It is worth mentioning that one of his paintings, "Game Changer", was sold for a record amount of 16.7 million pounds.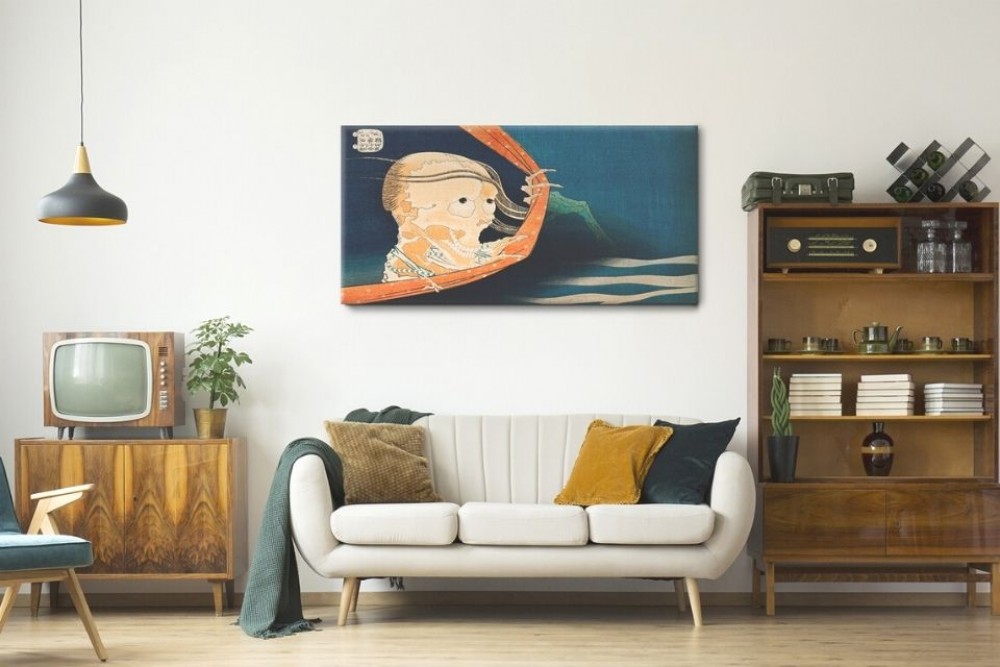 Pop art style pictures
Pop art works are a great idea for an original and energetic interior. Comic canvas in pop art style are a great decoration for the walls of youthful spaces. Expressive compositions will add character to a teenager's room or a young adult's apartment.
Simple images and expressive colors are eye-catching, looking great in industrial and minimalist interiors. Colorful paintings inspired by the works of Andy Warhol will lend your space incredible energy and introduce a bit of humor and nonchalance.
Street art style canvas pictures
Individuals and original people are bound to find something for themselves in our collection of street art paintings, inspired by the works of artists such as Banksy. Street art style canvas pictures provide an unlimited possibility to create unique interior stylings. A white painting with simple graphics, stylized as stencil graffiti, is a decoration that will perfectly complement a modern, minimalist interior.
---
You may also like:
TIPS FOR CHOOSING INTERIOR PAINT COLORS
TEEN BEDROOM DESIGN - ARRANGEMENTS, INSPIRATIONS AND IDEAS