May, 11 2021 | Decor tips
How to Arrange a Small Bedroom - be inspired to change
A small bedroom is a room that needs to be taken care of in advance. A small space can be quite difficult to arrange. How to arrange a bedroom in a functional and fashionable way? First of all, make a preliminary design, plan the placement of accessories and start working.
Which wallpaper should I choose for a small bedroom?
Self-adhesive wallpapers for a small bedroom are an obvious choice. They are resistant to mechanical damage, moisture and temperature. Simple and quick to install, they do not damage the base paint. It is a convenient and effective way to quickly change the interior, without the need for a major renovation.
Self-adhesive wallpapers can be the only wall decoration in an interior, if you decide to wallpaper one wall. Since they are made to measure, you can also cover your wardrobe or bedside table with them, they work well not only on the wall.
The most popular motifs often chosen for bedrooms are the floral ones. Large and small flower buds in the appropriate range of colors will bring a romantic atmosphere to the interior and make it more subtle. If you want to add a few cm to a small bedroom optically, opt for bright patterns and colors in pastel or beige shades.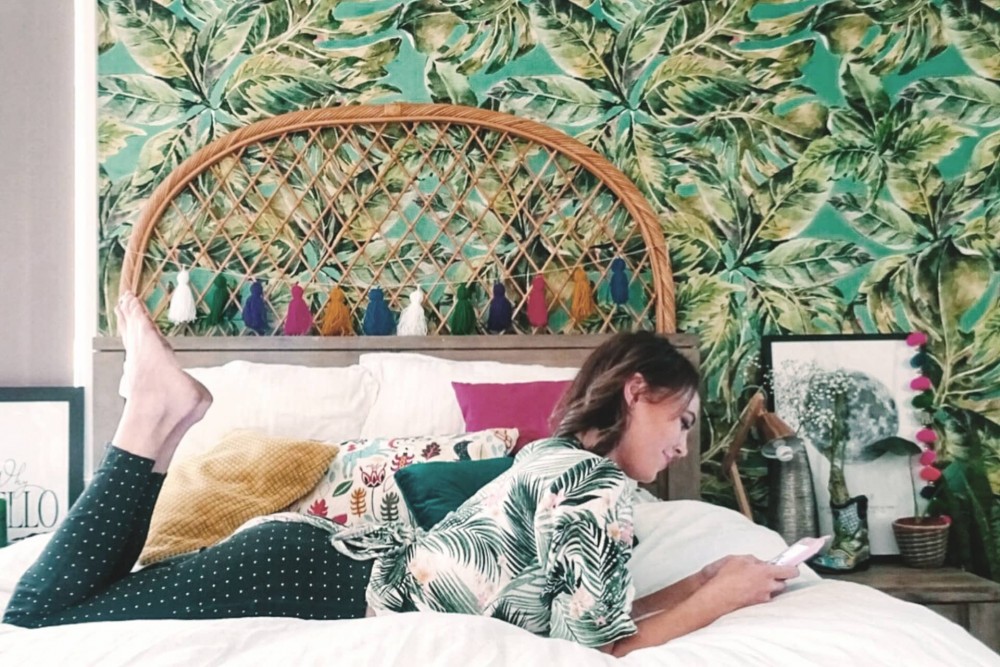 Other wallpapers eagerly bought by customers are non-woven wallpapers. Although they require the use of glue, with proper installation, they will adhere to the wall as well as self-adhesive wallpapers. If your bedroom is decorated in a loft style, choose wall murals in shades of gray, gold and dark colors.
Are you looking for an interesting alternative to a Scandinavian-style bedroom wall decoration? Choose wall murals with a geometric motif. Simple forms in combination with black and white will create a beautiful composition that is worth considering.
Space saving furniture ideas for small bedrooms
A small bedroom in a block of flats requires careful preparation before arranging it. When decorating a small bedroom, choose light wood or white furniture to brighten up the interior. Indeed, the Scandinavian style will be the most effective here, which focuses on bright colors and pastel accessories. Such a solution will not only add more space to the interior, but also allow for its functional arrangement. In the Scandinavian style, modular furniture is popular, which can be moved from place to place, and it is also easy to fit into a small interior. In a small bedroom, if space allows, it is worth limiting to a large and comfortable bed, built-in wardrobe and bedside tables. If you have enough space, you can try to insert a tiny chest of drawers. Remember to choose warm yellow light instead of white halogen bulbs when planning your lighting.
How to choose lighting for a small bedroom
For a small bedroom, it is difficult to choose such wall colors and light to brighten the interior and add a few cm to it. As it turns out, the colors of the walls and accessories are of great importance in this case. The first rule that you must absolutely follow is the rule not to use dark colors in the interior. Dark walls and an excess of dark accessories will make the interior seem smaller. Dark accessories will work well in interiors with large areas. A small bedroom likes bright colors, so it is worth considering the walls in the room in beige, white and pastel shades that will delicately break the neutrality of the interior.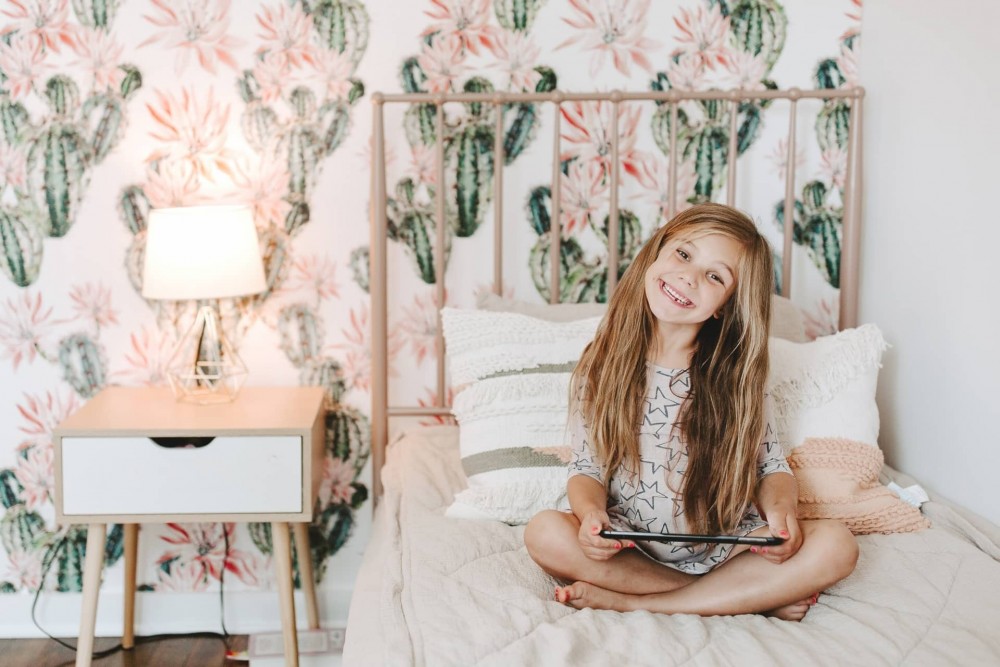 Another rule that will help you arrange your bedroom by making the most of the available space is the rule of using one wall for a sliding wardrobe. This solution makes a small bedroom larger, because custom-made wardrobes take up much less space than standing wardrobes. Also, avoid harsh white light, which will make a small bedroom cold and too sterile.
Small bedrooms have their own unique charm. It is worth using the available space to create an original interior design. We hope that this text will help you a bit and inspire you to make creative changes!
---
Related articles:
VINTAGE BEDROOM - HOW TO DESIGN IT IN A FASHIONABLE AND COMFORTABLE STYLE?
WHICH WALLPAPER TO CHOOSE FOR YOUR BEDROOM?
WALLPAPERS FOR A SMALL LIVING ROOM - HOW TO OPTICALLY ENLARGE A SMALL SPACE