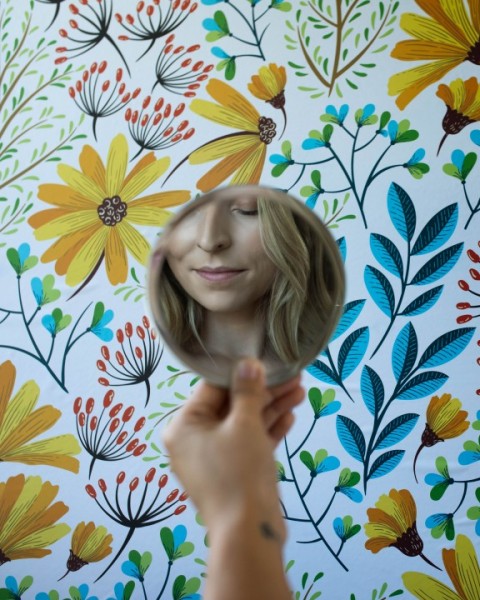 Apr, 14 2020 | Interiors
Sunny wall decorations - brighten your living room in the spring!
Sunny, spring weather inspires changes in our interiors. With the arrival of longer days we notice that there you can paint the wall, change something here and replace it with new ones. Why not let solar energy into your homes, opting for bright, room-lighting wall murals?
Energy needed for everyday operation
According to the rhythm of nature, when after waking up behind the windows we see the sun, it is much easier to get up to everyday duties and perform them more nicely. Cloudy days make us lazy, sunny give us energy. During spring tidying up, it's a good idea to introduce elements of decoration that will help light up the space. Such an interior arrangement will make it much more cosy even on rainy days. We have collected our sunny inspirations for you, which will optically illuminate your kitchen, bedroom or living room
1. Field Flowers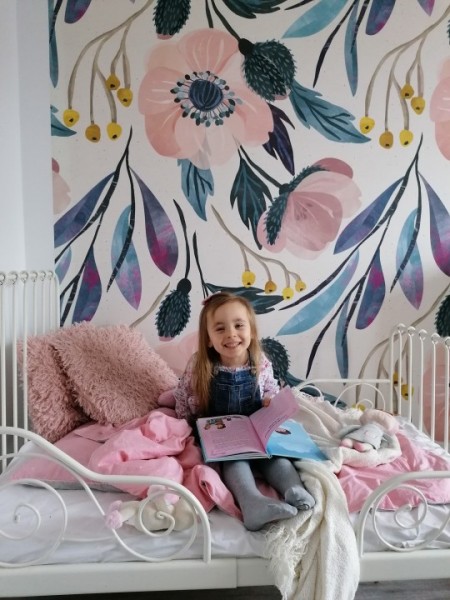 Is there anything more beautiful than wild flowers inside springthat attract the morning walkers with their fragrance? Although real cornflowers, poppies and marigolds are very fragile and fragile, you can have a bouquet of wild flowers all year round! Charming, pastel floral compositions in removable wallpaper Field Flowers great as a bedroom or living room decor.
2. Pastel Roses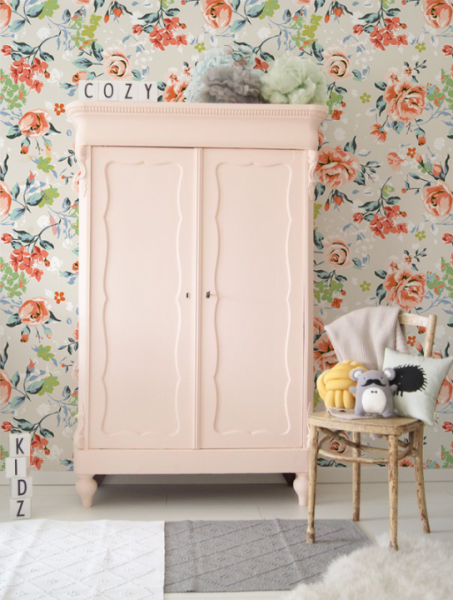 Rose motifs are timeless and very timely. Interior design has come full circle again and has returned to flowers in styleat vintage. Pastel roses on the background in the color of latte coffee is a great decoration that will give the bedroom or guest room character and elegance. Self-adhesive wallpaper Roses will also harmonize well with the white interior design. If you like roses and you are attracted to the style of the 60s, be sure to check out this item!
3. Tropical Vacation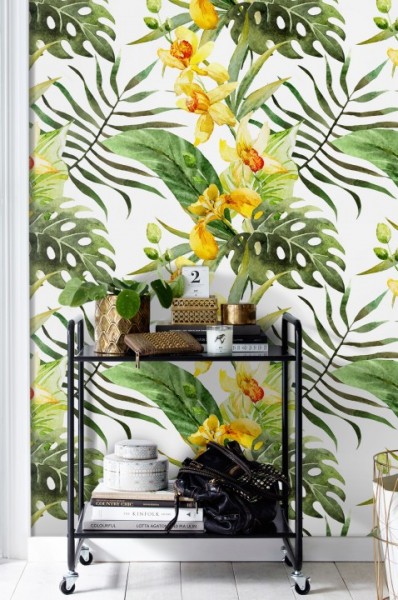 Of course, we are sure that tropical holidays under the palm trees are something that each of us dreams about, especially in the current situation. However, when you do not have what you like, there are various substitutes - flowers with wide leaves throughout the house or a removable wall mural Golden Orchids which will make you smile at home. Maybe it will even inspire you to pull out a deckchair on the balcony?
4. June meadow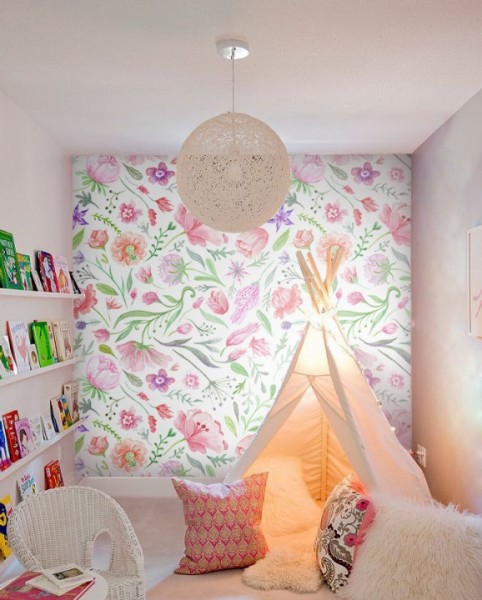 June meadows are one of the most beautiful works of nature - juicy, clear colors of blooming flowers, green, soft grass and the sun encourage you to relax. After a full day of work, a good idea is to walk on a meadow full of colorful flowers. They inspired us to create a self-adhesive wallpaper June Blossom Isn't it beautiful?
5. Lemon Sorbet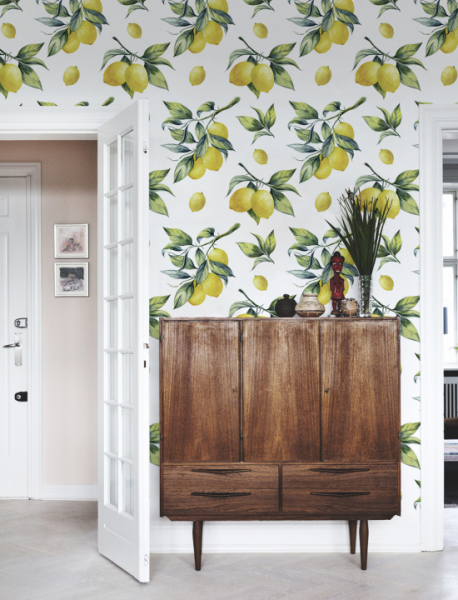 Are there any fruits that are more associated with the sun than juicy lemons? You feel the taste of lemon lemonade, delicious sorbets and ice cream? This is how holiday tastes! How about lemon refreshment in your kitchen all year round? Removable wallpaper Sicilian Lemons was inspired by Italian lemon trees and fruits ripening in full sun.
Give your interiors a bit of sun in the spring.
__________________________________________________________________
You may also like:
What goes with floral patterns?
Neutrals - interior design trends 2020
Floral elegance on a peel and stick wall mural