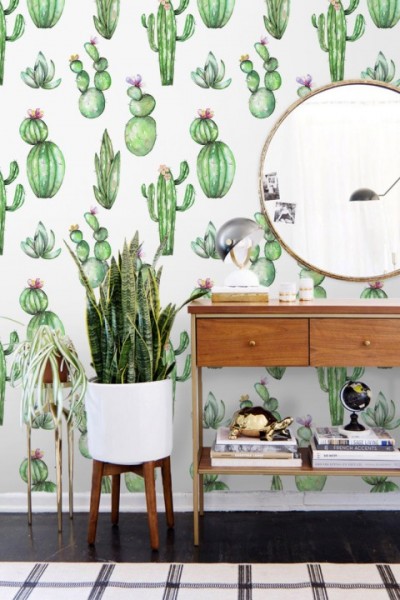 Feb, 26 2020 | Trends & inspirations
Spring home decor 2020
In the spring, we are much more willing to make changes in our surroundings than during other seasons. It's hardly surprising, it is in the spring that we have the most energy for creative activities. What are the most fashionable trends of the spring/summer 2020 season?
Green and the return to nature
Return to nature is one of the most important interior design trends, invariably present for several seasons. Why? Nature is something that makes us relax, forget about the pursuit of everyday life, it's a return to the roots, to living closer to the natural world. How often we forget to go on a walk in the forest at least once a week? Green colour has special meaning for our mental comfort. It loosens up and relaxes, causes pleasant unwinding. That's why, if we can't count on a walk in the green meadows, we surround ourselves with green colour in interiors.
Forest Walks are a way to relax
If you have a free weekend, go on a walk in the forest It doesn't have to be long, but it should be effective enough, so you get back to your activities charged with positive energy. Why is this so important? Nowadays, people are in a hurry even more than twenty or thirty years ago. Living in a hurry isn't good for our body, which causes stress and fatigue. If you don't have the opportunity to walk in the forest, we have prepared several forest and green interior design inspirations for you. Peel&stick wall mural won't replace a real walk in the woods but combined with lots of plants it will surely allow you to briefly regenerate every day.
Cartoon Cacti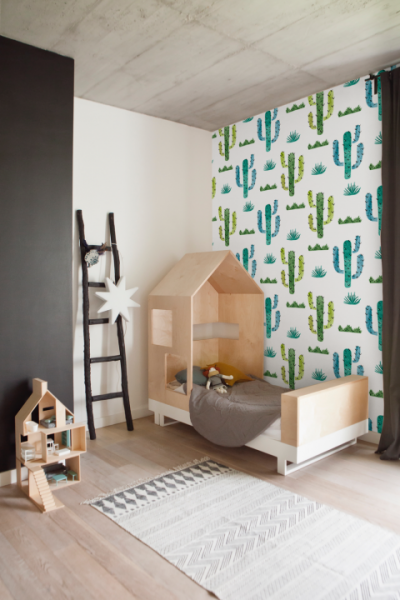 Cacti and prickly pears will introduce exoticism to your interior. Delicate, green cartoon elements on a white background will be a great decoration for a children's room. Perhaps our removable wallpaper Cacti Farm will inspire your kid to travel far into South America?
Evening Forest Walk
Peel&stick wall mural Dark Forest is something for fans of dark climates. The dark, watercolour composition of forest trees is disturbing, but at the same time intriguing enough to make us wonder what lies behind. Although it is a dark composition, it's worth using it as a contrast to light and completely white interiors.
Palm Paradise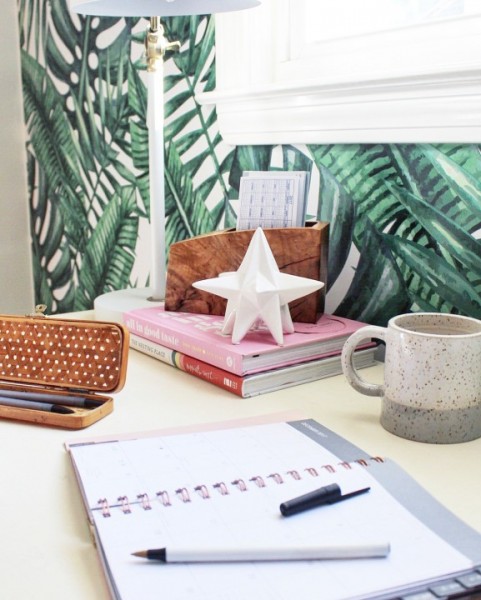 There is no better suggestion for the office interior design than green palm and banana leaves. This refreshing combination will make the heat much lighter and more pleasant, and the efficiency and productivity will increase due to the constant presence of green colour in the interior. If you work from home, it's worth considering the introduction of removable wallpaper Resting Under Palm Trees to the home decor.
Forest Scenery in the Morning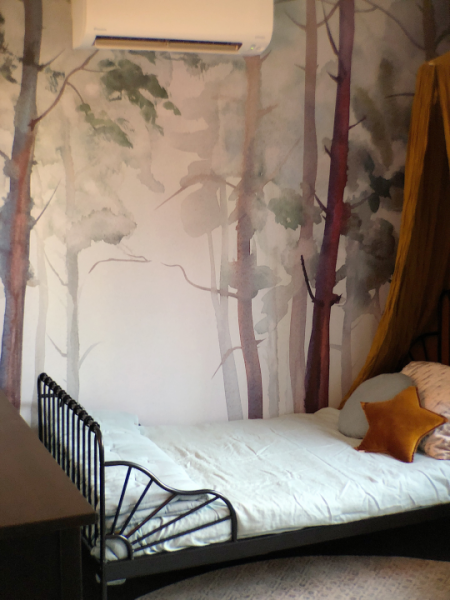 Who has never been in the woods in the morning, doesn't know where the real magic lies! It is when the sun is just rising above the horizon, that miracles happen in the forest. The beautiful play of light and shadow that can be observed on the peel&stick wallpaper Dreamy Forest is only an introduction to what is happening in reality. This delicate and simultaneously restless vision stimulates the imagination, right? And that's the thing.
Watercolour Prickly Pears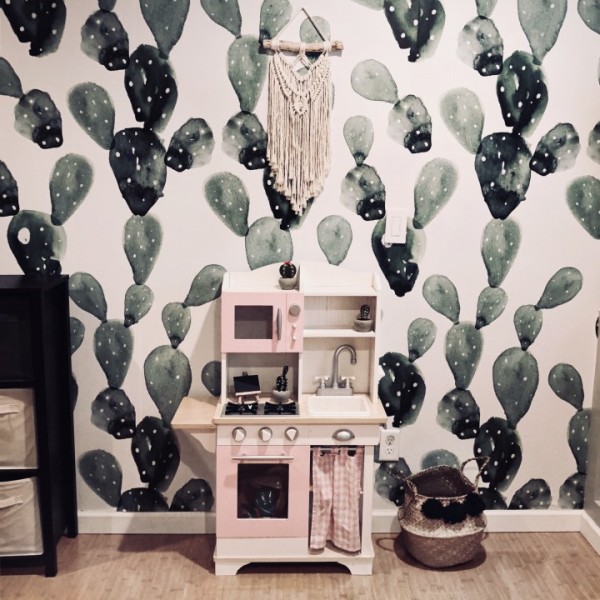 Prickly pears in any form are welcome in spring design inspirations. They are a graceful addition to the botanical decor of the living room or kitchen, at the same time they are associated with plants from South America. Cactus patterns look good in bright, spacious rooms. Removable wall mural Watercolor Opuntia is a great choice for spring.
We hope that we were able to awake your creativity and inspire you to create an original, spring composition.