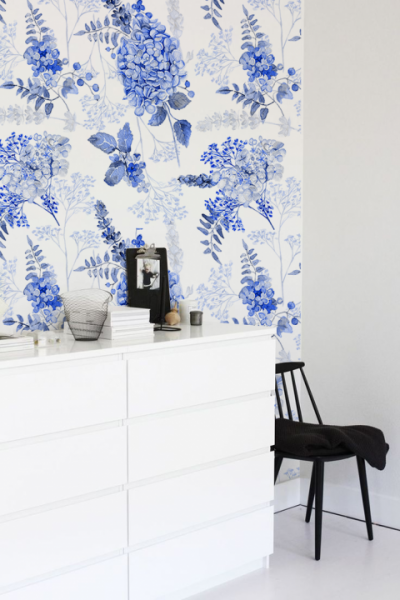 Apr, 09 2019 | Decor tips
Floral elegance on a peel and stick wall mural
Decorative floral themes are usually associated with the romantic nature of the apartment owner. Guessing their gender, we more often bet on women. Meanwhile, floristic elegance doesn't have to have a specific gender. Such a theme, put on a peel and stick wall mural, is more and more often chosen also by gentlemen. What's more, flowers are a universal decoration. They can constitute an arrangement of any room, from the living room to the bedroom. Below are several fancifully colorful interior propositions, which you can stick on your own.
1. Noble cobalt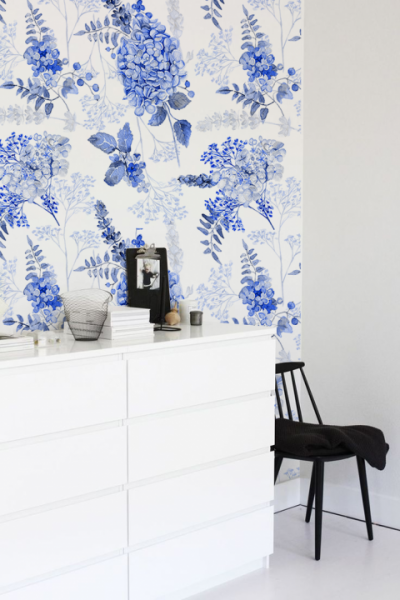 Not every flower on a wall mural has to be a photograph. Two-color decoration in shades of white and cobalt refers to floral drawings, which have been used for centuries on Chinese porcelain. Such a pattern contains a Flowery China peel and stick wall mural. It perfectly fits both a classic interior, as well as a rustic one. It can be a background for souvenirs and trinkets.
2. Painted with a brush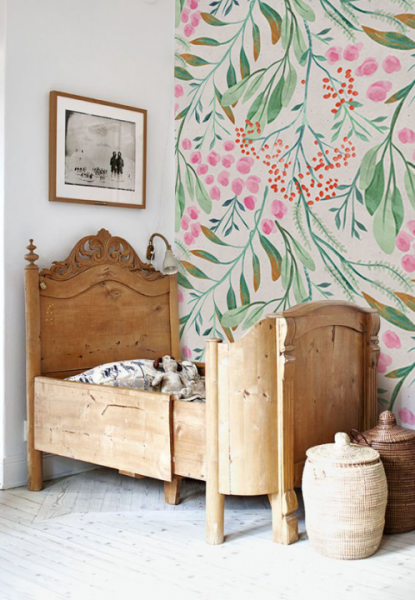 Floral themes are straight on made for a girl's room. Wall mural GIRLY FLOWERS is based on slightly muted colors, which can be an alternative to the ubiquitous, girlish pink. It resembles pictures made with paints, which are usually children's first decorations. However, its theme is not infantile, which is why it will also perfectly fit an adult woman's room.
3. Exotic garden
We know a hibiscus flower more for its taste than for its look. It is a frequent addition to fruit teas, giving them a light sweetness and a beautiful color. Meanwhile, its extraordinary beauty can also flourish on the wall. Hibiscus Flowers Removable Wallpaper catches the eye with a combination of white and pink, contrasted with the green of the leaves. Such an exotic theme will spice up every interior.
4. Eternal beauty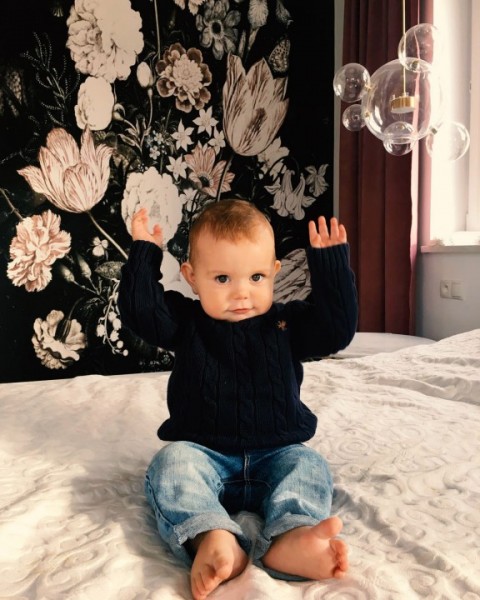 Vintage themes are not subject to fashion. Vintage Floral Art Removable wall mural is an example of this. It brings to mind Dutch painting, the era of Romanticism and even the times of the first photographs. An original pattern of huge flowers is contrasted with a dark background. The decoration will dominate the space, but it will give it a unique character.
5. Tropical garden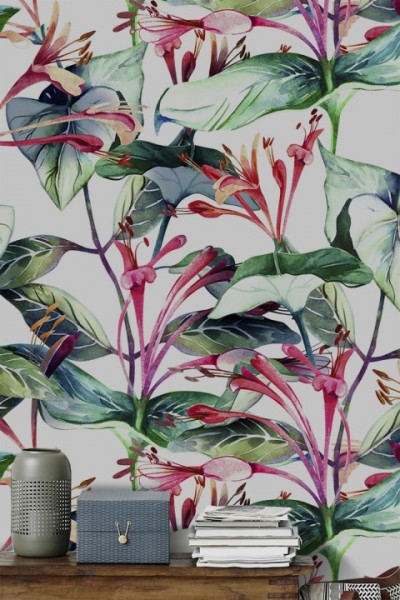 Colorful flowers are a beautiful decoration outside of the vase as well. If they decorate the wall, they can give it a very invigorating character. Java Flowers peel and stick wallpaper guarantees an exotic atmosphere for any room. The intensity of the colors soothes the senses, transferring our thoughts to a hot, humid tropical forest. The tropic climate in this version will not tire us with temperature. It will give expressiveness to monochromatic, minimalist interiors.