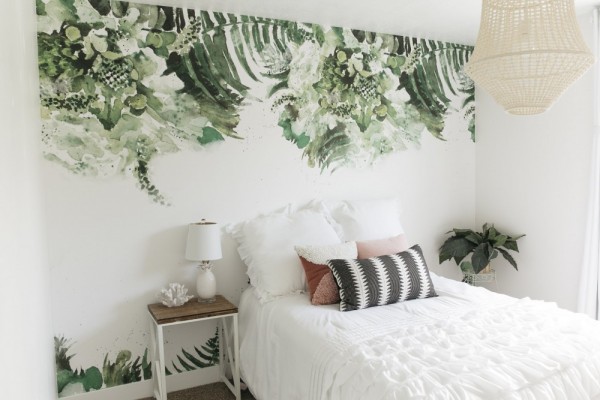 May, 7 2019 | Decor tips
Combining light walls and wall murals - how to decorate fair walls?
A removable wallpaper or wall mural constitutes a simple and quick way to transform an interior. They can be used as a discreet background, or the dominant interior decoration. In the latter option, the wall mural should be applied to the entire wall. Wallpapers transform interiors and give them a specific style. They look the most effective on bright or white walls. Why such a conclusion? White walls optically enlarge an interior and introduce more light into it. A bright background does not dominate the decoration. It also perfectly matches all colors.
1. Green wall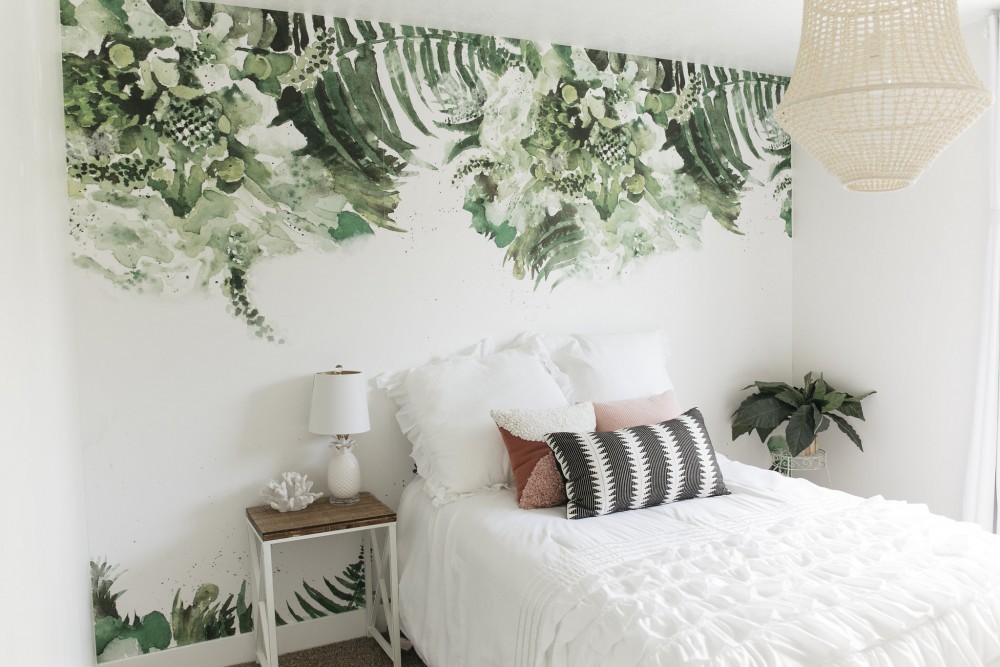 Does the calm whiteness of a wall blend well with lush greenery? The delicate, subtle drawing of green spots, arranged in leaves is a perfect proposition for the bedroom, as well as the living room. The Tropical Green Leaf peel and stick wall mural is especially suitable for a high interior. If we place the plant motif in the upper part of the wall, we will achieve an effect of optically lowering the room. It also creates an attractive "roof" for the room.

2. An ethereal kingdom

Bright walls give the interior delicateness. They may be additionally emphasized by a floral motif. The Lovely Vintage Floral peel and stick wall mural constitutes a tale of great innocence and subtlety. Nothing is as associated with these qualities as childhood. The fleeting beauty of the flowers will work perfectly with the white background of the wall within a child's room. Pink, slightly transparent flowers are perfect as the first image that our child will see after waking up.
3. The power of a detail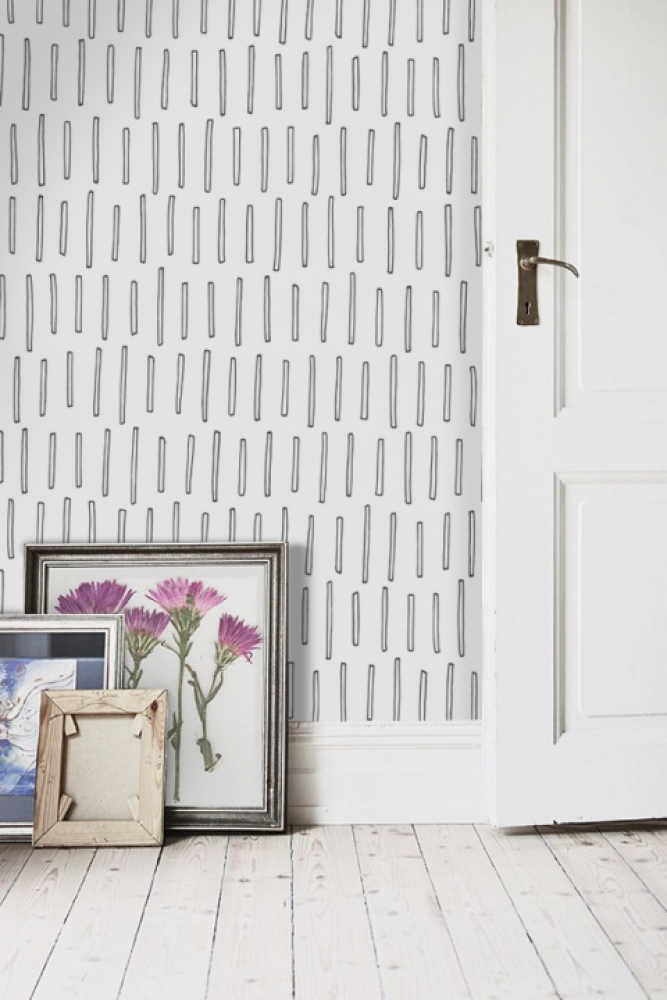 The Geometric Sticks peel and stick wall mural.And as a minimalist detail in a room? The unevenly long decoration is perfectly contrasted with a white background. It can decorate the entire wall or part of it. such a design does not require a lot of additions. It fits well with interiors in the Scandinavian style, which oscillate in bright colors and white. The simple and arranged sticks may constitute a base for modern arrangements and even those in an industrial style.
4. A journey into the unknown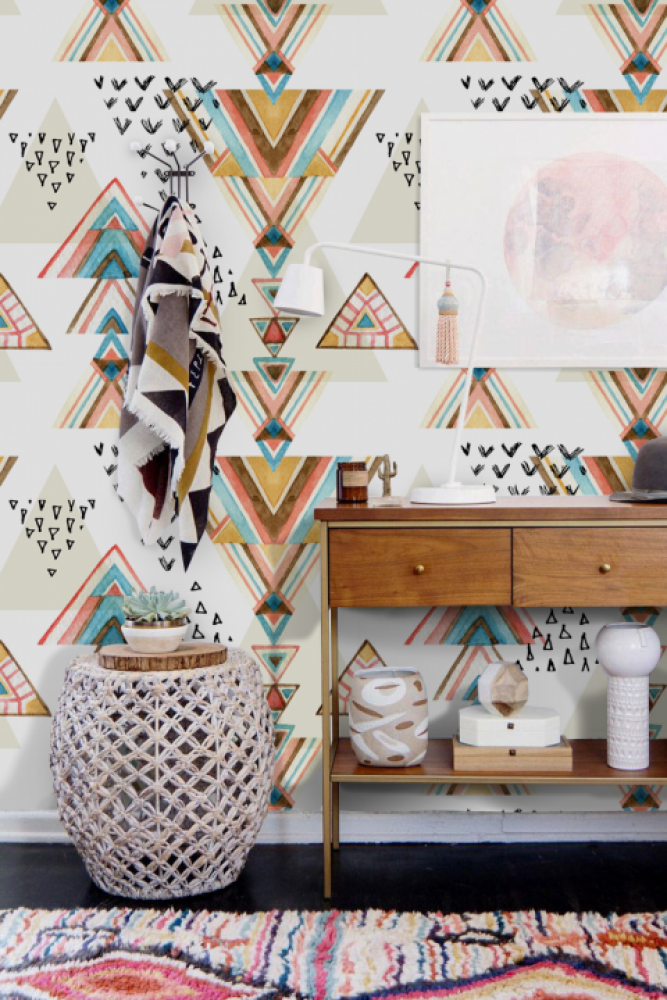 Who does not like to discover the unknown? If not on foreign ground then at least on an own wall. The Ethnic peel and stick wall mural constitutes a tribute to the fashionable ethno style. It smuggles decorations in the style of primitive drawings. Their mysterious style can be contemplated in a modern living room or corner where we indulge in relaxation. The energetic motif will also fit nicely into a work corner. A bright interior constitutes a simple recipe for timeless elegance. Pastel or white walls will accept every motif that underlines the uniqueness of the interior.