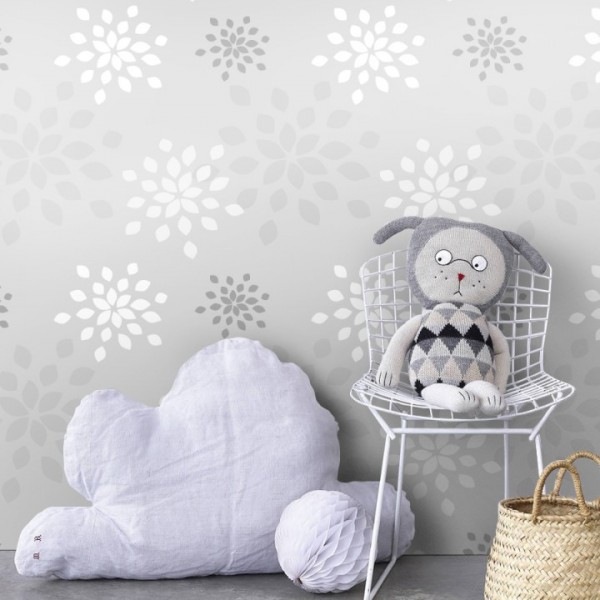 Dec, 18 2018 | Decor tips
Christmas colors - white and green on your wall
Even though the fashion and trends in the house decorating change year by year, white and green constantly reign during Christmas. These are the colors associated with Christmas symbols – a Christmas tree, wreath and snow outside the window. What's more, these are so neutral and universal enough colors, that used in interior decoration, they can stay with us for the whole year.
The potential of these colors was greatly used in the projects of the peel and stick wall murals. Some examples:
1. White like a snowflake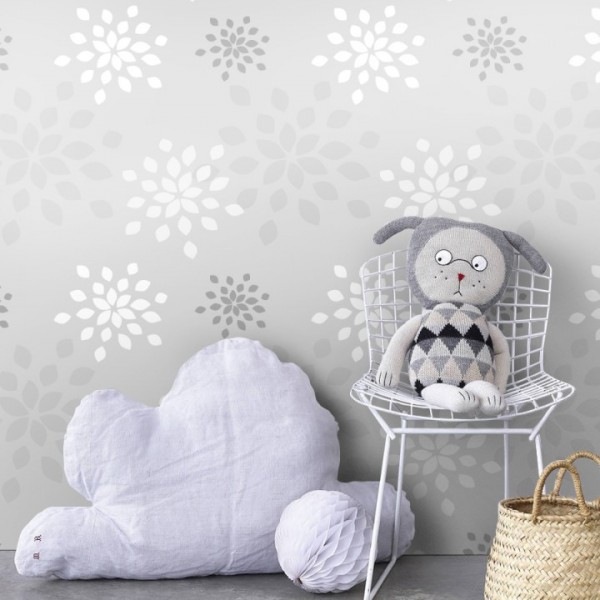 We know that there are no identical snowflakes. On our removable wallpaper Snowflakes in the garden you can find snowflakes under a great magnification. You can observe their fanciful structure as much as your heart desires. And these, your personal, snowflakes will always be the same. The photomural is so neutral that it will be a perfect background for furniture and accessories in every color.
2. Green on white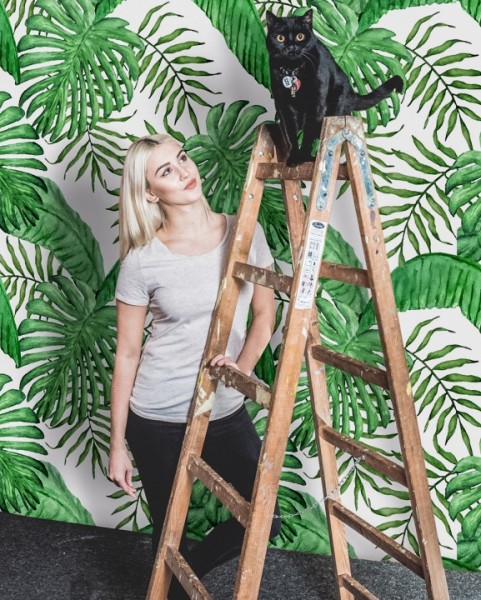 The net of greenery on a white background is a soothing and elegant combination. This is how Emerald Tropics peel and stick wallpaper is, using of which on your own wall will allow for timeless interior decoration and standing out from the crowd. You can just put in on only one wall, and the amazing decorative effect is guaranteed. This pattern is mesmerizing and fits both large and small spaces.
3. Choose green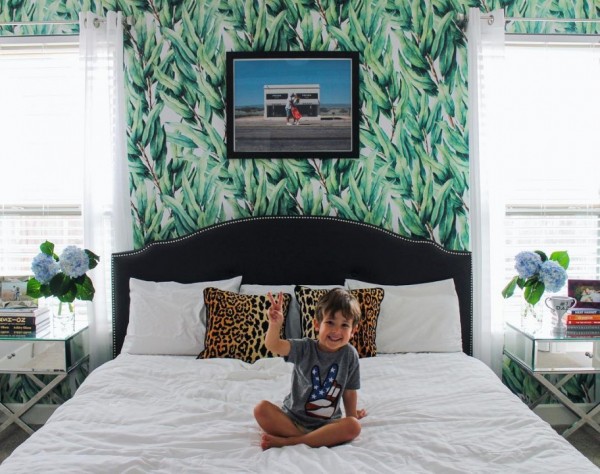 And what about only green? In the watercolor version, we recommend maximum of green in the form of a removable Oleander Leaves wall mural. This green has a calming effect, looks good both in the bedroom and in the living room, bathroom or hallway. It's not hard to select matching accessories, it will look as charming with the wood, as with light, white furniture and decorations.
4. White doesn't mean cold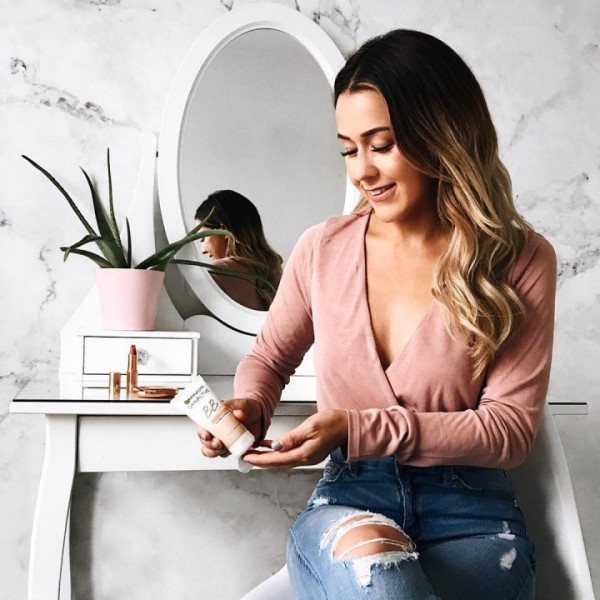 Peel and stick Marble wall mural is a pattern where we bet on white in the form of a stone pattern imitation. White marble is elegance and timelessness. Additionally, thanks to the overprint on the high quality, modern, stick-on material, we get rid of the cold stone effect in favor of a seemingly normal wall. If you are looking for an original white decoration, take notice of this unique mural wallpaper.