Wallpapers
Wallpaper are an increasingly desirable element of decor. Recently, they began to appear as decorative elements even in modern and minimalist interiors. They work in virtually every room in our apartment, and a wide range of both materials from which they are made, as well as colors and patterns allows even the biggest skeptics to convince.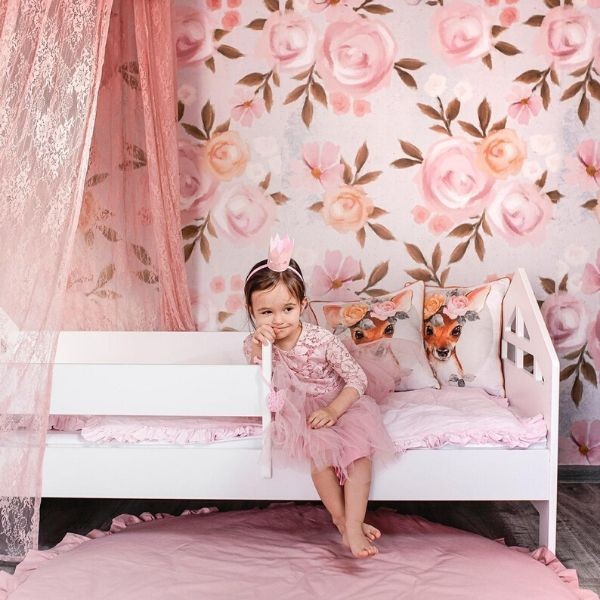 Provencal
Shabby Chic
Scandinavian
Modern
English
Japanese
Boho
Contemporary
Industrial
Vintage
see all
Ethnic
Colonial
Retro
Oriental
Country
Art deco
Minimalist
Classic
Baroque
French
Abstract
Victorian
Glamour
Rustic
Eclectic
Wallpapers - investment for years
Depending on the material from which they are made, wallpapers have a very long service life - up to 30 years. They do not fade, are washable, resistant to abrasions or creases. Some of them can be easily repainted whenever we get bored or want to change the room decor. Wallpapers are also cheap, and we are ready to put some of them ourselves, without the help of professionals, expensive equipment or high manual skills. Therefore, it is an ideal alternative for long and complicated renovations, in a few moments you can enjoy a new, unique interior.
Wallpaper - how to choose the right one?
When choosing wallpaper for your apartment, it is worth considering many different factors, because for every interior you can choose wallpaper, not only in terms of theme or color. Wallpaper can also visually increase the room, brighten it or on the contrary - muffle and introduce atmosphere. Therefore, attention should be paid not only to the color of the wallpaper, but also to the material from which it is made, porosity, additives such as: glitter or cuttings. Therefore, browse our wide range of wallpapers to choose the perfect one for you, so that it meets all your expectations. Thanks to this, you will change your interior beyond recognition in a few moments and you will be able to enjoy them for many years.
Wallpapers - a variety of designs and colors
In our store we offer a wide range of wallpapers that will captivate every person. You can find elegant classic wallpapers in many colors as well as realistic wall murals that will give every interior the right charm. For minimalist and modern interiors, we recommend wallpaper in contrasting colors, black and white, with geometric patterns and golden decorations. On the other hand, in the loft interiors, all imitations of bricks and stones that will give the climate will be great. For apartments with a classic interior, one-color and embossed wallpapers will work great to complement the interior with a distinctive element.
For people who love to play with the surroundings and feel eccentric, we recommend wallpapers with abstract patterns and exotic ornaments that will add a touch of extravagance to any interior and breathe life into it. Our offer also includes a large range of wallpapers for children's rooms, in soft colors and fairytale designs that will help every child develop their imagination.