Sky wallpapers
Don't limit yourself to walls and borders, expand your space with wallpapers from a clear blue sky. A refreshing and uplifting photo wallpaper of the sky opens the room and gives the illusion of more space. Choose with caution - dark shades for a moody, evocative room or azure blue and white for even more peace and quiet.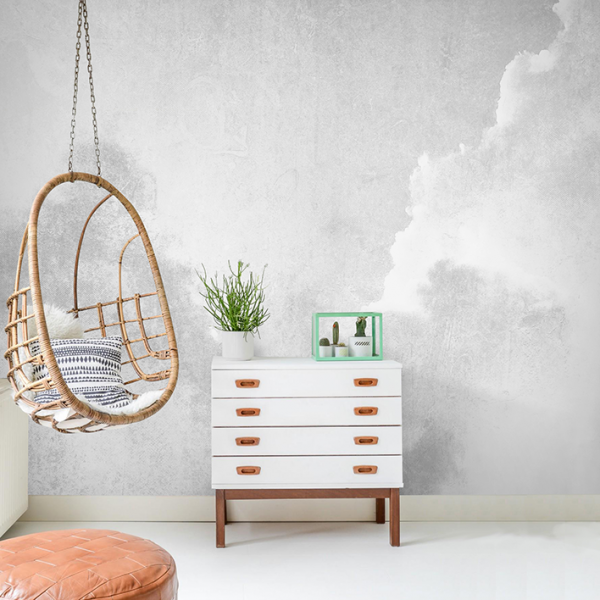 Country
Abstract
Colonial
Contemporary
Retro
Rustic
French
Industrial
Vintage
Baroque
see all
Classic
Eclectic
Scandinavian
Provencal
Shabby Chic
Boho
Minimalist
Victorian
Modern
Glamour
Art deco
Enlarge the room with a mural with a sky theme
Bring home some of the most spectacular views in the world with this amazing sky theme wallpaper. Lie on a wheat field, combine on a summer sky. Sleep under a star-shaped arc of stars or float on a calm sea, watching the rich ruby sunset. There are many options and ranges when it comes to our inspirational sky themed wallpapers. We have a soothing sky ideal for choosing peace in the bedroom. Or a bold and richly toned sky to add character and color to your living room. Blue and bright sunny sky to brighten a large bathroom or flock of snow geese flying over the hazy purple sky in the kitchen.
Simple and easy to apply self-adhesive wallpapers
A calm sky is available with light, white clouds that look like all sheep that will perfectly match the atmosphere of a children's room. The sky is foreign when it comes to our wide range of sky wallpapers! Our wallpapers will add a touch of color and will blend in perfectly with any native decor. You can use our list on our original and your own self-adhesive wallpapers in the MagicStick system. If you're looking for an easy solution that changes the look of your wall and living room, you're in an accessible place! Our wallpapers are very easy to install and can be easily removed if needed and content elsewhere!