Lotus wallpapers
The lotus flower is considered in many different cultures, especially in Eastern religions, as a symbol of purity, enlightenment, self-regeneration and rebirth. Its features are a perfect analogy to the human condition: even when its roots are in the dirtiest waters, the Lotus produces the most beautiful flower.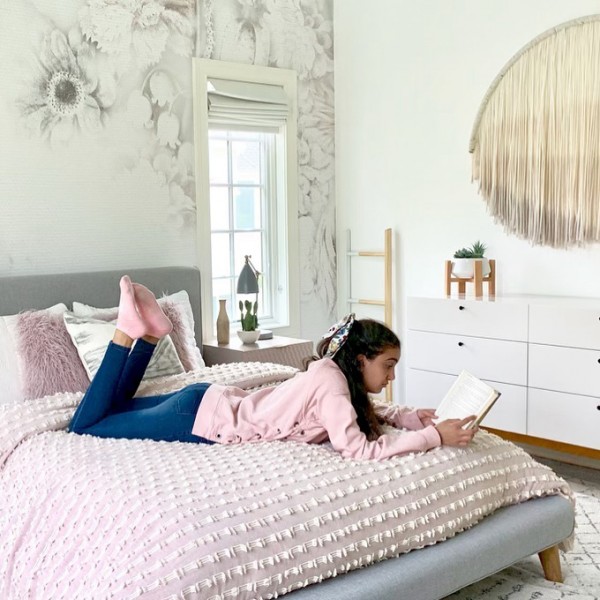 Rustic
Japanese
Scandinavian
Oriental
Art deco
Ethnic
Abstract
French
Provencal
Victorian
see all
Country
Boho
Shabby Chic
English
Vintage
Contemporary
Classic
Lotus motif wallpapers
According to Buddhism, every person has the potential to become perfect and enlightened, and it is only a matter of time until everyone reaches the light. Buddhists believe that it is necessary to be reborn thousands of times, refining your life through many incarnations, until you reach nirvana - the highest state of consciousness that people can access. The Buddha is therefore sometimes represented as a symbol of a lotus flower, the one who overcame this pain, reigns in the material world and has been enlightened, like the lotus flower that begins to grow in dirty and muddy water, but manages to overcome the water and create a perfect flower. For the same reason, many Hindu gods are sitting or standing on the lotus flower.
Lotus wallpapers
In our offer you can find both delicate lotus wallpapers referring to the art of the east - depicting the lotus only symbolically. They are ideal for minimalist apartments. Delicate and bright colors will optically enlarge the space and give it a glow. In contrast, dark wallpapers with realistic lotus images are great for boho or eccentric apartments, where they will give them a unique character. On the other hand, Japan-inspired wallpapers - delicate, but full of details - will be perfect for typically female rooms - in a teen's room or in an alcove. They will build a climate in it and will remind you of the symbolism of the lotus flower every day - to strive for perfection, even when unfavorable conditions surround us.