Canvas prints sketches
Are you interested in sketches as wall decoration? We have many proposals of reproductions in this style. There are one-colore original pencil sketches as well as paintings filled with colors which show many dimensions of the drawn figures or objects. Look how easy it is to decorate a wall in your home.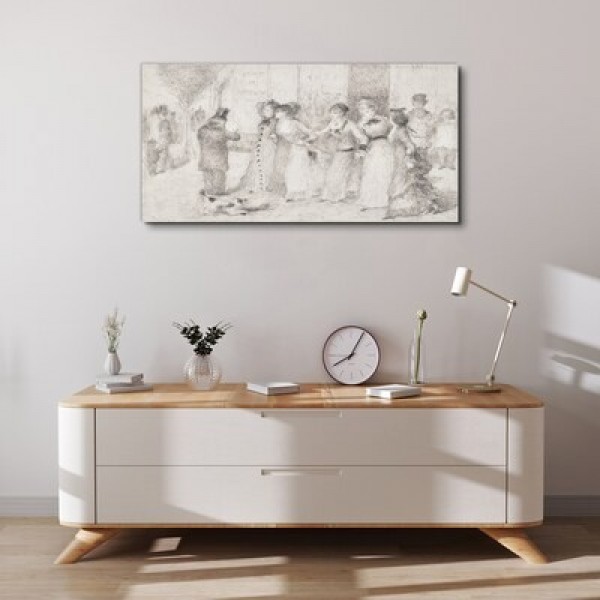 Sketch prints on the wall
A large part of the paintings that we have in our collection are sketch paintings that present botanical and animal themes. The drawings of plants, birds, and various kinds of animals show their beauty in a very realistic way. Therefore, you can admire the details that you would not pay attention to on a daily basis. Delicate tonal transitions, small details, and shadows make your eyes stay on the picture for a longer time, looking for more interesting elements. Sketches printed as images on canvas are characterized by faithful reproduction of details and colors. Their advantage is that they do not fade or lose their colors over time, which is unfortunately common with original sketches made on paper. They are especially prone to fading when they are directly exposed to sunlight. For that reason, if you have a very bright living room or study, it is worth reaching for such pictures. Sketches will keep their charm and original colors for a very long time.
Wall decoration - sketches with human
Very subtle and at the same time interesting are sketches where the main theme is human. These are both ancient figures and images of modern people. They are economical in their means, with delicate chiaroscuro, made with the use of many colors. This is a good option if you are interested in delicate, not too conspicuous wall decorations. Sketches printed on canvas do not differ visually from the originals at first glance. Our sketches are devoid of traditional framing, only the canvas stretched over a frame. Therefore, they are a universal decoration, both for a modern interior and arranged in a classical style. They are perfect as an element of a larger arrangement of paintings, graphics, and other works of art. The human figure is as natural as possible, so it will go well in the company of reproductions with a mountainous landscape and engravings with Mount Fuji. Remember that if you decide to prepare your own home gallery, you should carefully plan the arrangement of all works on the wall. If you can, make a visualization in a graphics program. This will allow you to see in advance which works are best adjacent to each other and which will be best separated by another painting.
Check out also sketch prints on glass.